14 sustainable virtual events gift ideas your attendees will love
Who doesn't like to receive a gift? This is one of the most traditional marketing actions, and yes, it still makes sense with virtual and hybrid events! However, it is known that sometimes the marketing teams spend a lot of money on the goodie bags, but all the t-shirts, caps, and other promotional items, are not used by their recipients.
It's possible to make things different. Let's do better choices: pick sustainable products, support small local businesses, and choose digital swag whenever possible! And don't forget; always keep your industry and audience in mind!
If you're struggling to find the right present, don't worry, we have gathered 14 virtual event gift ideas your attendees will love!
1-Software subscriptions
Simple, yet effective. Offering a software subscription is the ideal choice if you are organizing a B2B event. Choose a tool that will be complementary to your product, and can have a direct benefit on your audience activities. Maybe some of these companies will accept to sponsor your event, and you can negotiate to have some of these subscriptions for free. A generic tool like a password manager, for instance, will be highly appreciated by different audiences and verticals. You can also offer a SCOOCS subscription, and allow your guests to host their own virtual events!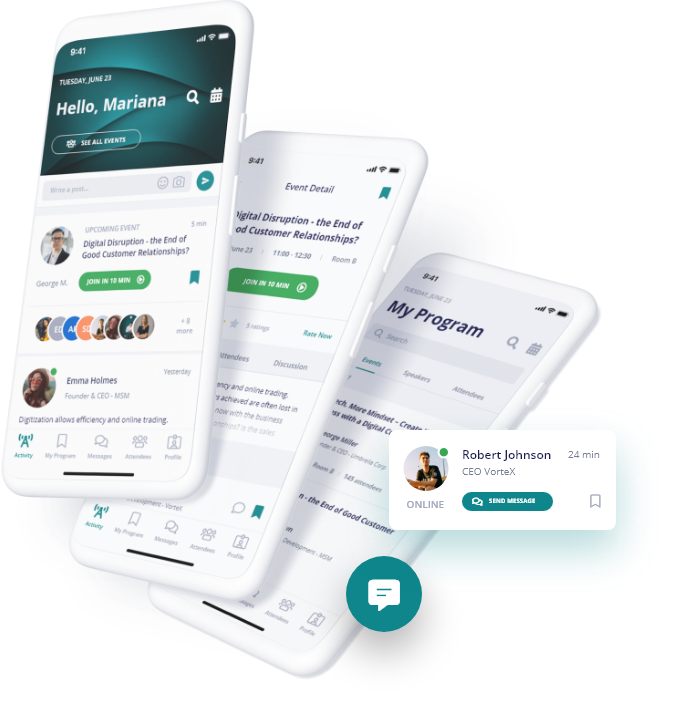 2-Entertainment subscriptions
Recreational subscriptions are also always a great option. A premium Spotify account or a Netflix subscription is a failure-proof choice! Maybe your audience will also appreciate a free pass for a gaming platform or they will enjoy discovering all the best European movies. Check out the EUROVOD network, and check which video-on-demand platform is available in your region.
3-Digital News and Magazines
Learning the latest industry news and accessing exclusive information is extremely valuable. This is one of the gifts to consider. A generic newspaper or magazine subscription will also be appreciated.
4-E-books and books
Find the latest industry must-have book, and buy it in an e-book format, or you can ship the book directly to your attendees' address. Or you can play safe and offer a gift card and let the recipient choose. It's possible to support local bookshops in this process. You can buy a kobo e-book through a small bookshop that will earn a percentage. For physical books, you can take a look at bookshop.org, which gathers the books of independent bookstores in the UK, US, and Spain.
5-Online Courses
Online courses are a great idea to reward attendees on your virtual events. You can craft your own and use the SCOOCS platform to make an e-learning course, or you can buy a training course on Udemy or Linkedin Learning.
6-Charity gifts
Raising awareness for important causes may be important for your company. Your virtual event is the ideal moment to bring this cause to light. You can choose to make a donation on behalf of your attendees, and also invite them to continue to support the cause. Find here a listing of all the European NGOs.
7-Sustainable gifts
If it's really important for you to go for physical objects, make the best sustainable choices. Take a look at the B Corporation directory to find the best option for you. We have some ideas: gifts for good will give back a percentage of the amount of your purchase to curated charities, and gifts for change is a French company where you can find different gifts crafted by non-profits. Both companies are B Corp certified.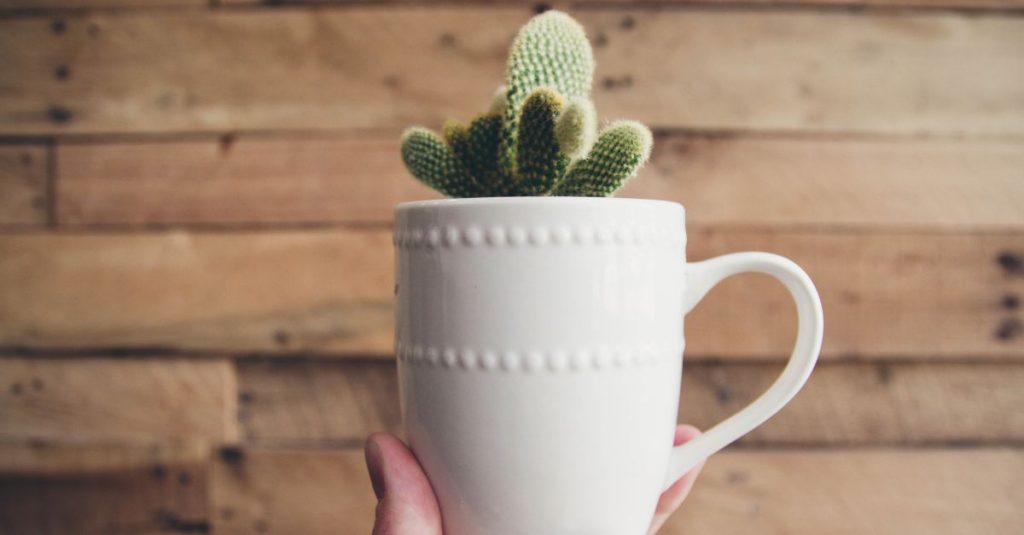 8-Plants
We spend a lot of time in our workplace. With the rise of remote work and the full autonomy to customize the workplace as we wish, decoration items can be a good idea for your virtual event gifts. There is something that is usually appreciated, and best of all, it's sustainable: plants. Surprise your guests with an evergreen cactus or succulents that will grow together with your partnership! Take a look at Pretty Cactus Plants to find the best option for you!
9-Eco traveling
We all need to charge our batteries and have some fun. If we can do it sustainably, it's even better! Offer some adventure to your guests: much better adventures are the promise of this B Corp travel agency, where you can find all sorts of different nature activities all over the world, in partnership with local agencies. With their gift card, you will never go wrong.
10-Seed paper cards
There is a better way to do direct mailing cards. Seed paper is plantable paper with seeds, which will grow if you plant it! The paper from shedoostudio is made from excedents from the cotton textile industry. And the best? You can print and send the message you want to your attendees without damaging the planet!
11-Handmade bespoke gifts
If you are looking for handmade bespoke gifts for your attendees, you will certainly find what you need on Etsy, a marketplace for handmade or vintage items. With a quick search, we already found these handmade natural soap bars or these reusable grocery bags.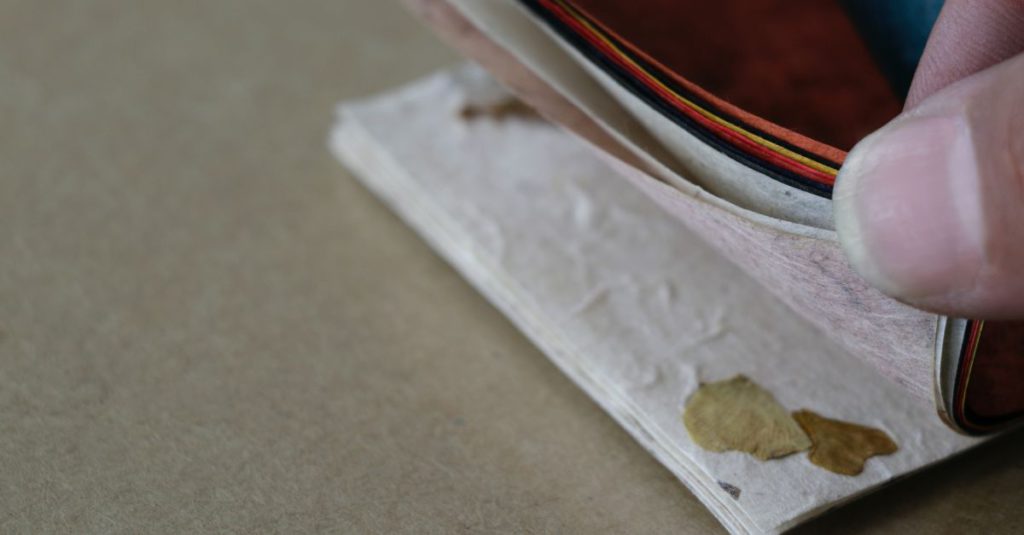 12-Local Experiences
It's easy to say "I'll do it later" when it comes to visiting something in our city. We have all the time in the world, contrary to when we are going abroad, where we have a limited time. Offering local experiences will create a long-lasting memory for your participants: "Oh yes, remember when we went there, it was a gift from that brand!" Offer a responsible experience from Impactrip or Authenticitys!
13-Clothing rental service
The world is shifting. Does it still make sense to spend a lot of money on clothing that we will only use a few times? Maybe the right gift for your business is a clothing rental service for your next event! Support the circular economy, and take a look at Skunkfunk renting service or My Wardrobe HQ for luxury brands.
14-Virtual Fitness classes
For those who are always short on time, virtual fitness classes can be a solution to engage in physical activity again. Maybe your audience needs a little boost, and receiving this gift will be what they needed for a healthier life. Take a look at Experience Momentum fitness virtual classes!
We hope this sustainable virtual event gifts ideas list will inspire you to choose what will be included in your next online gift bags. If you are looking for more sustainable ideas for your next event, check out this article!