Solutions for all Types of Events
SCOOCS can be customized and adapted to all virtual, in-person and hybrid events and industries. Check here how to use our solutions.
Excel in your in-person event with the help of technology. More options for your attendees to engage and get together.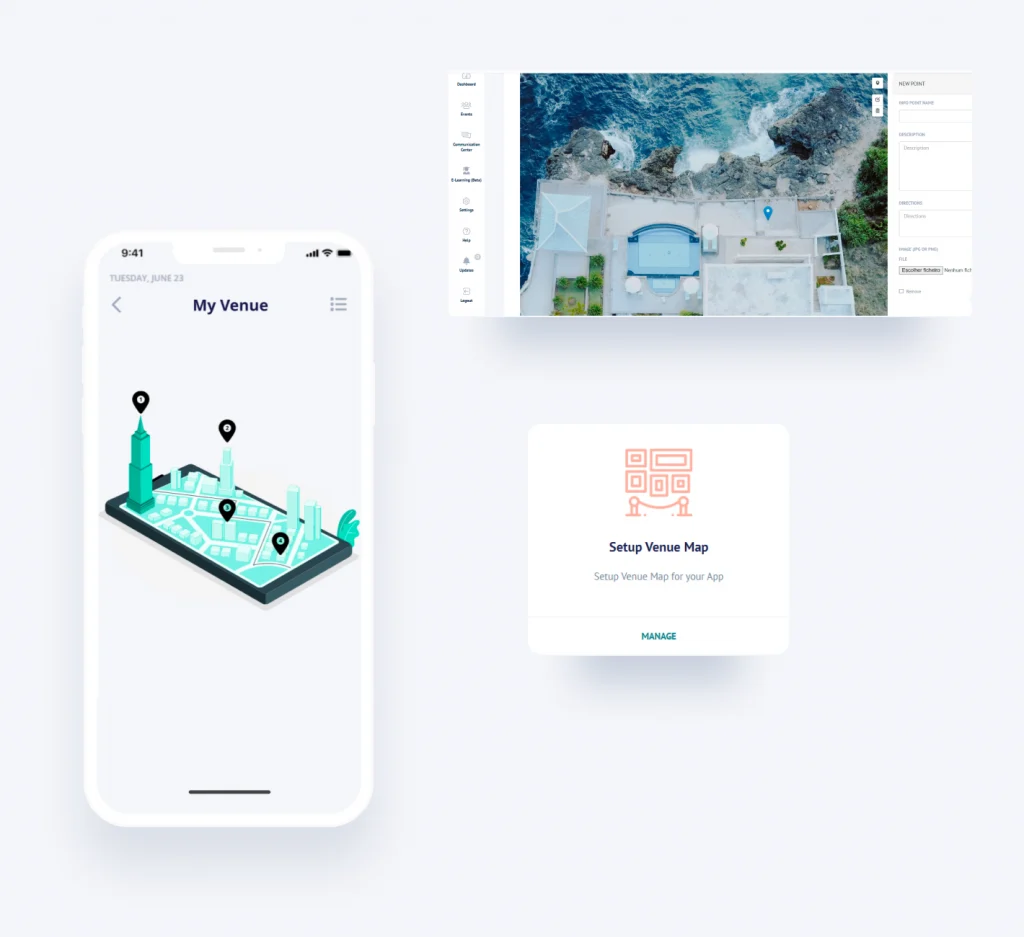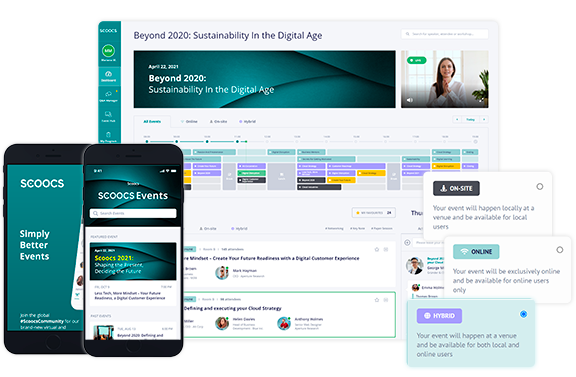 The SCOOCS event platform allows events of all sizes to have an in-person component as well as an online component.
Host immersive virtual events. Create awesome event experiences that meet the needs and expectations of your stakeholders.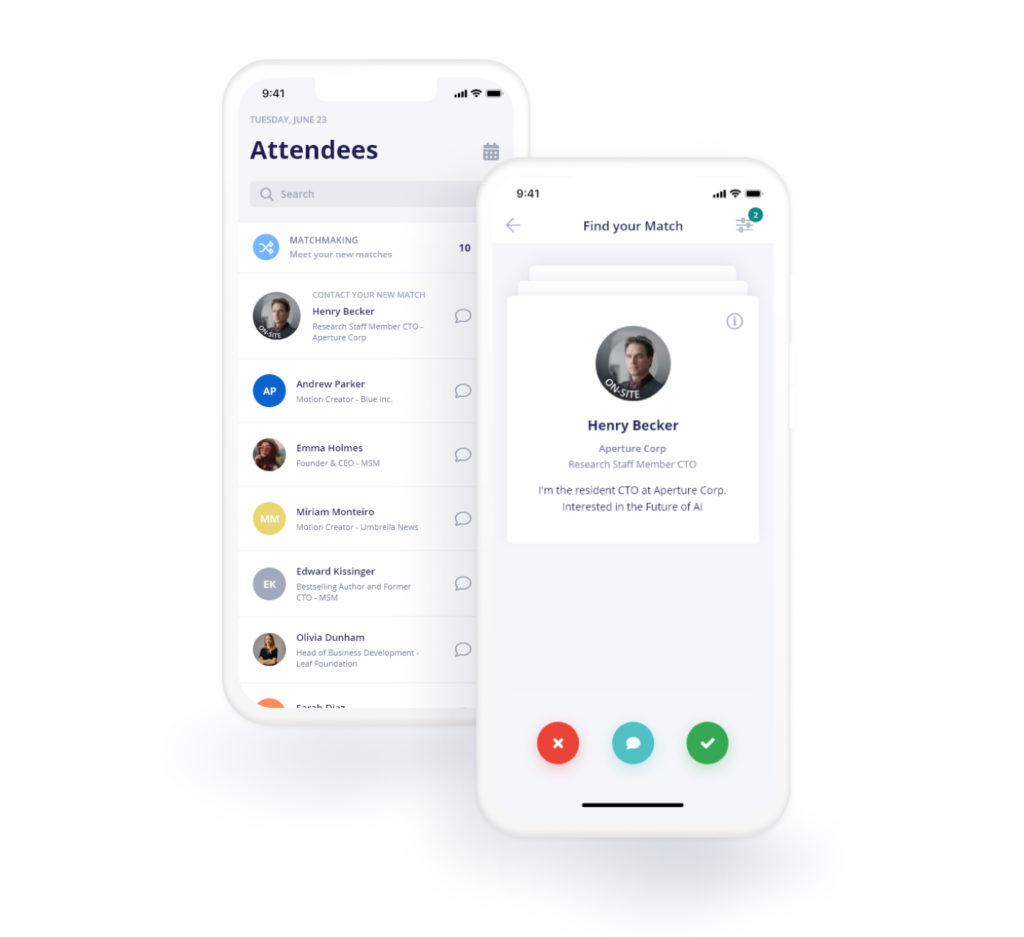 Keep your community engaged as never before with our community solutions.
Organize all kinds of successful academic events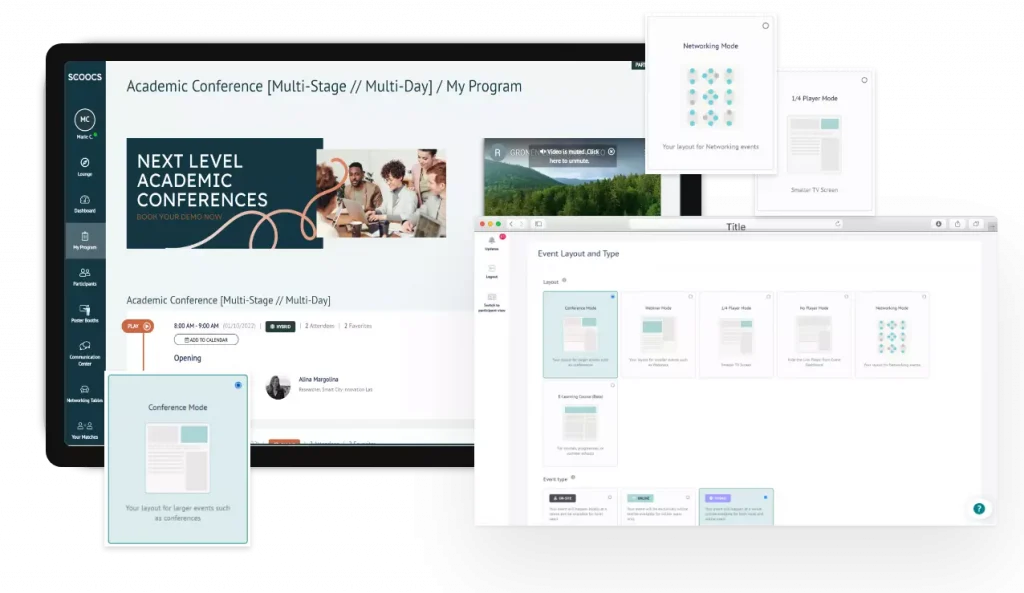 Click on this button to book a demo with a SCOOCS Team member.
Get to know the platform and have your questions answered.