An in-person event software to delight your attendees
In-person events made an outstanding comeback after the pandemic since the audience was urging this way of interaction. However, all the new tools and advantages brought by event technology should not be put aside, since they can have an important role in the outcome of an in-person event. In-person event software can help your attendees to have their venue map in the palm of their hands, and keep networking and building a community. SCOOCS is also an in-person event software, and can help you to achieve your event goals!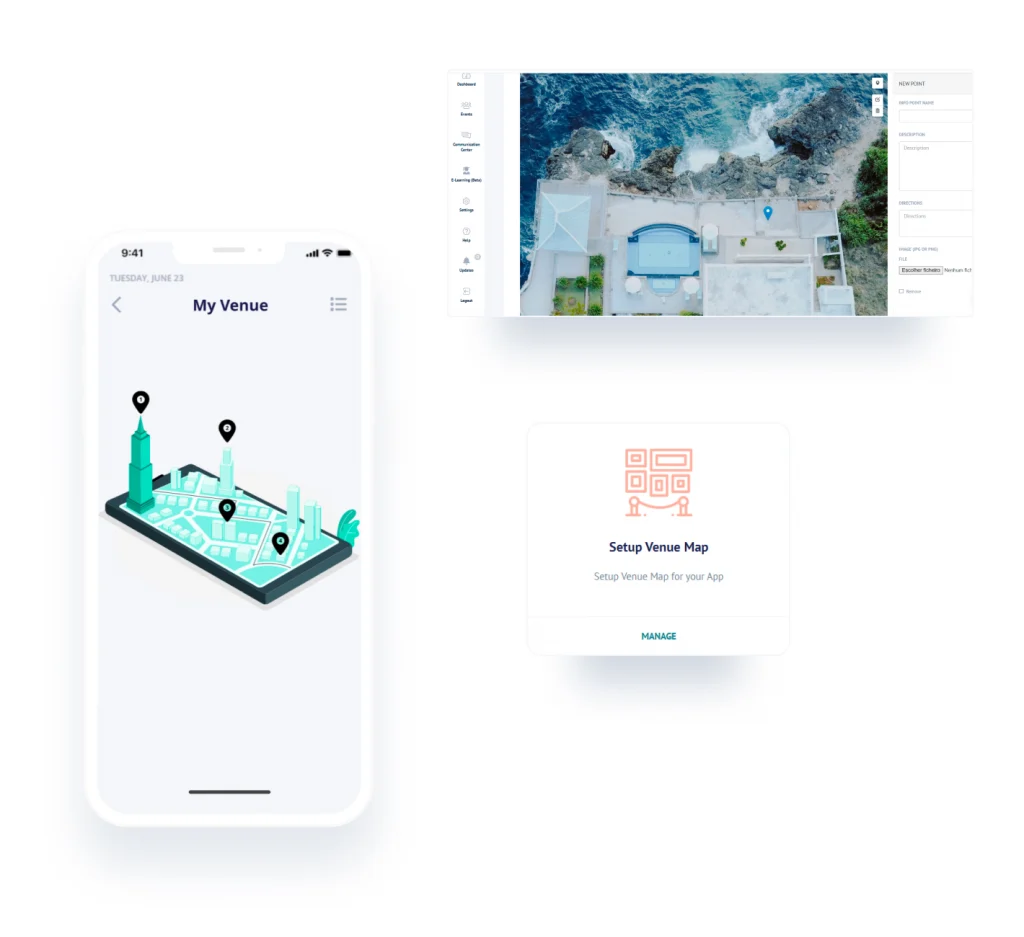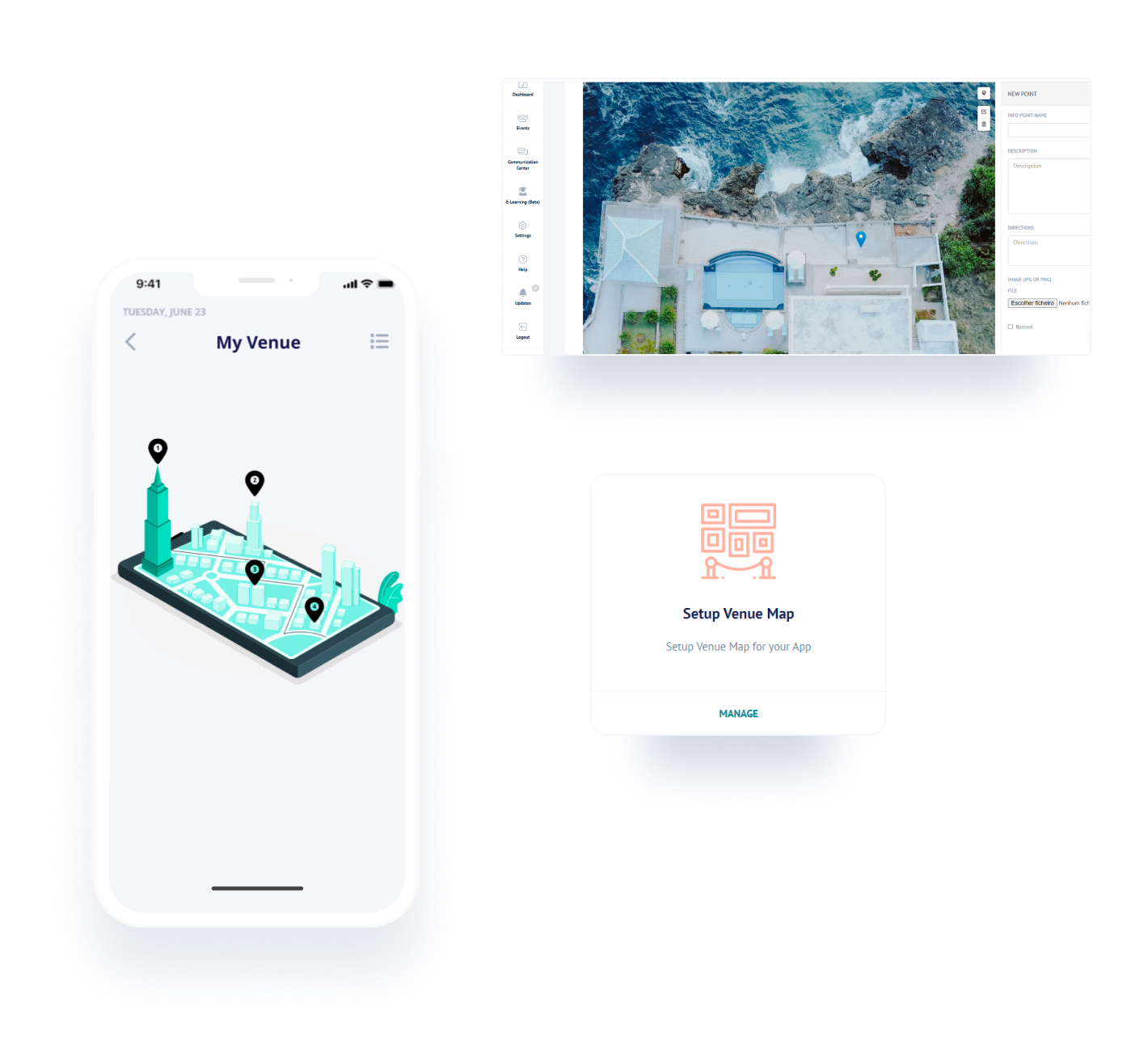 Simply better virtual and hybrid events for our clients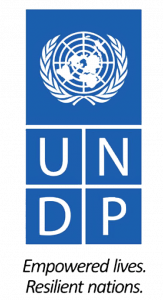 In-person event software Key-Features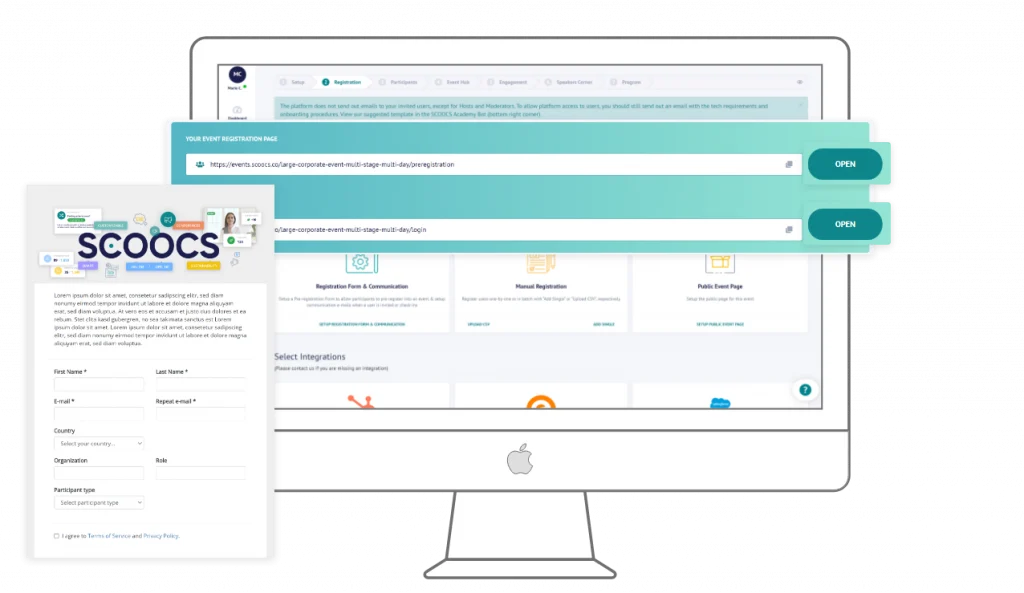 Registration Form and Communications
With SCOOCS you can create a customized event page to showcase your event and collect your event registrations with the registration form.
Your attendees will never be lost again with the venue map accessible on the mobile event app. Create several info points to draw your attendees' attention to the most important exhibitors!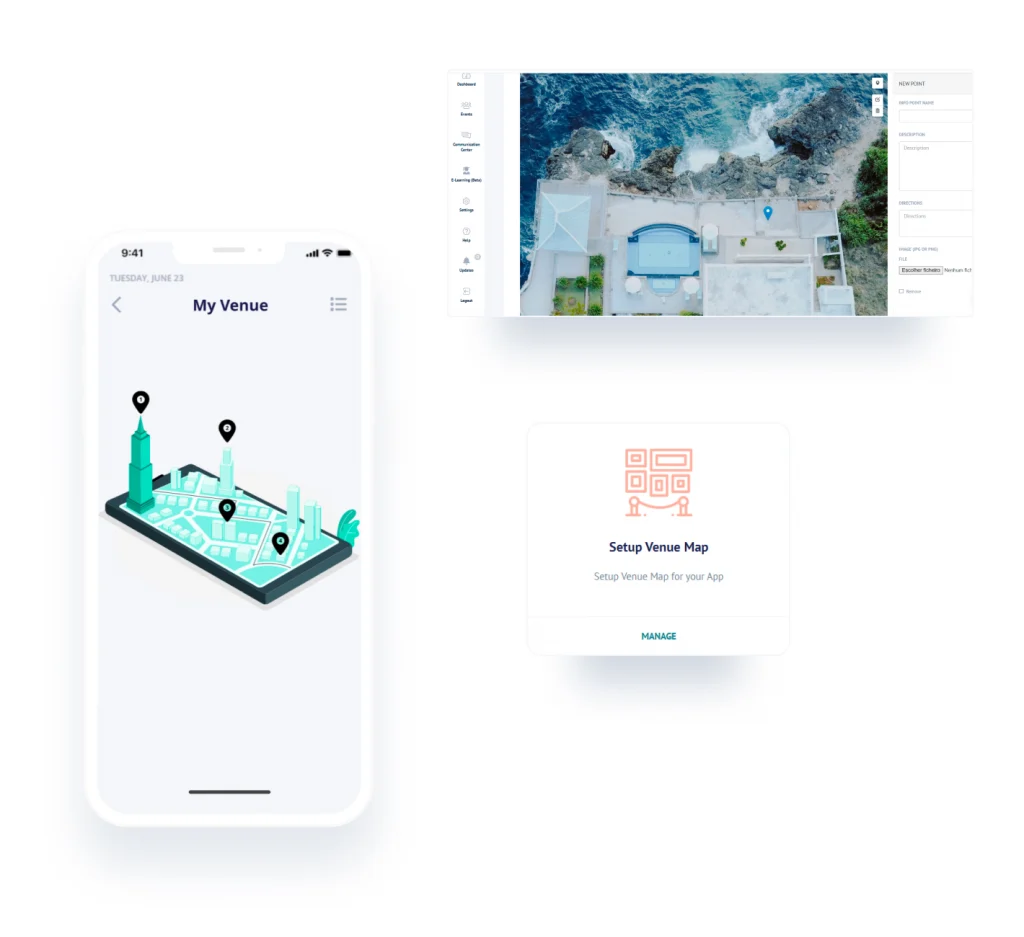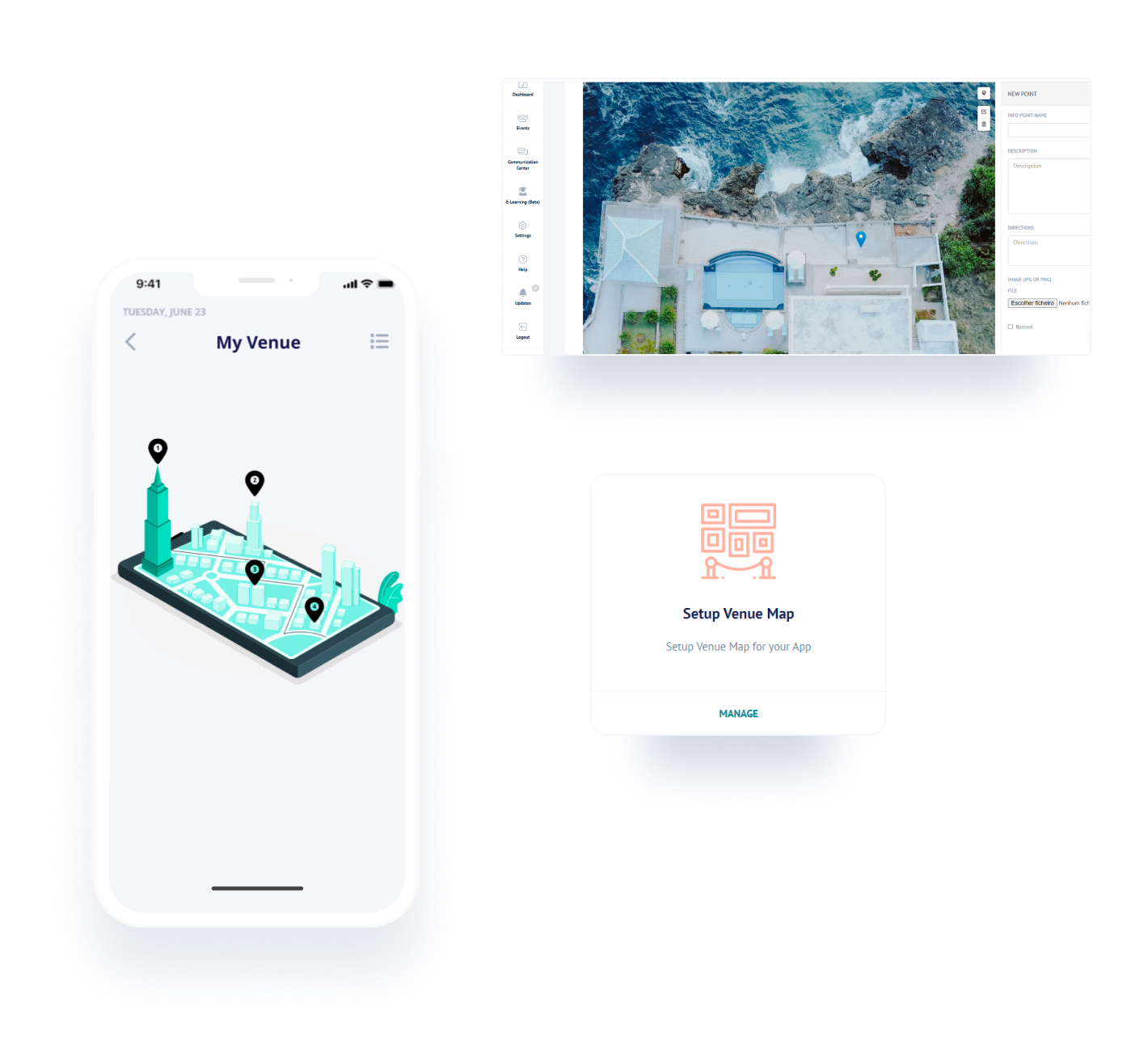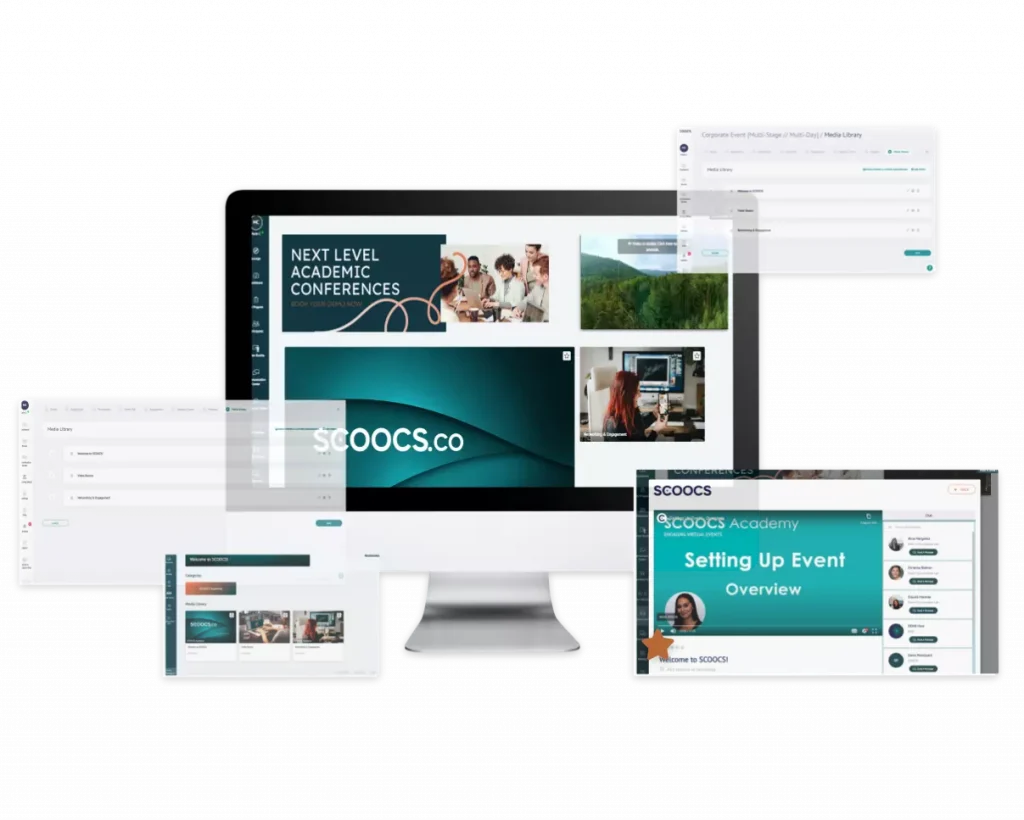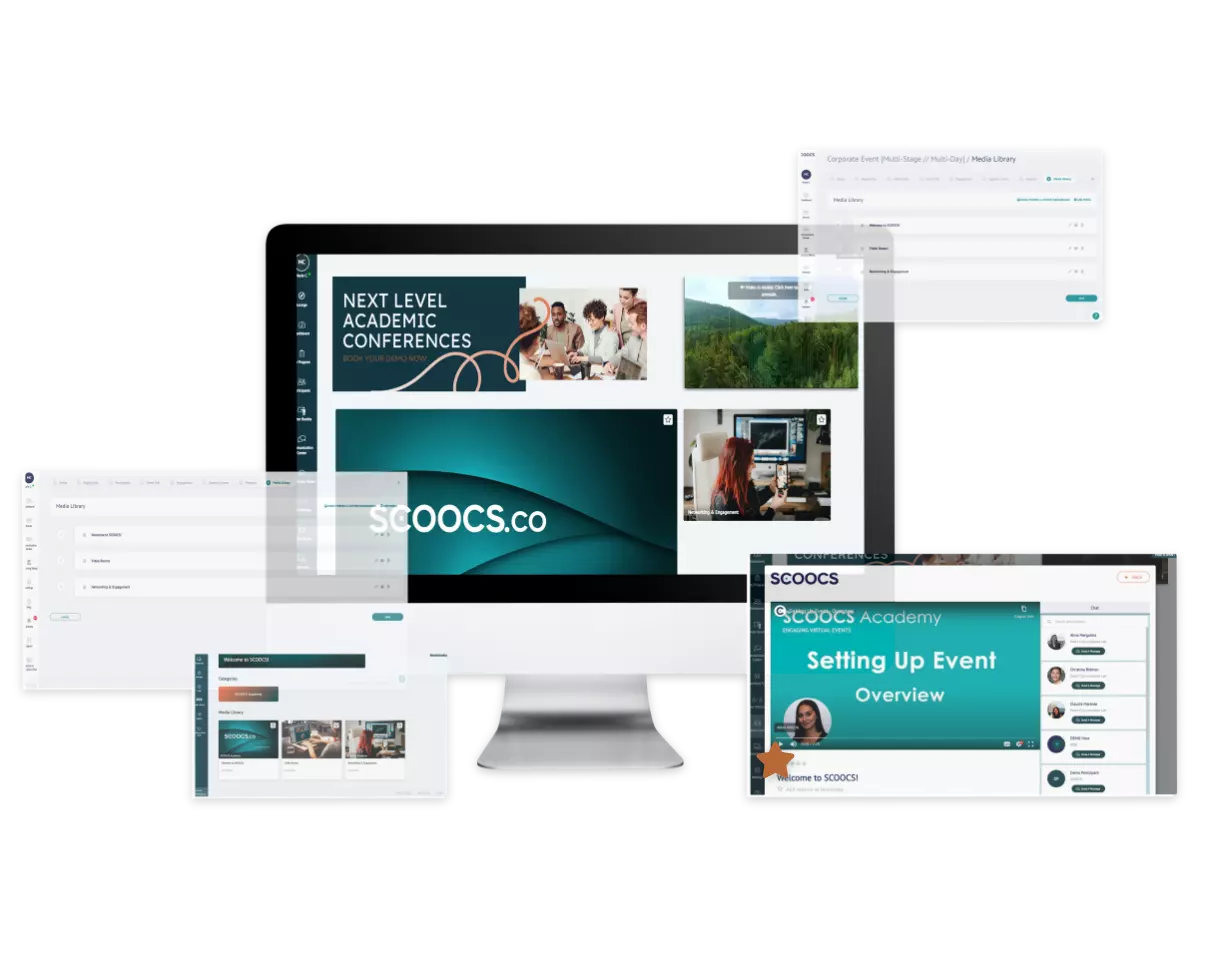 Create a media library to make your session's recordings available to your audience on-demand.
"SCOOCS is the platform that answers our most important needs in terms of functionalities, networking features, flexibility with lots of new development regularly, co-creation with clients, efficient and fast support, smooth UX, extensive customization, analytics, fair price, and community."
Your in-person attendees' journey in 7 steps
Follow these steps and discover how SCOOCS in-person event software tools can help you to delight and build your audience loyalty.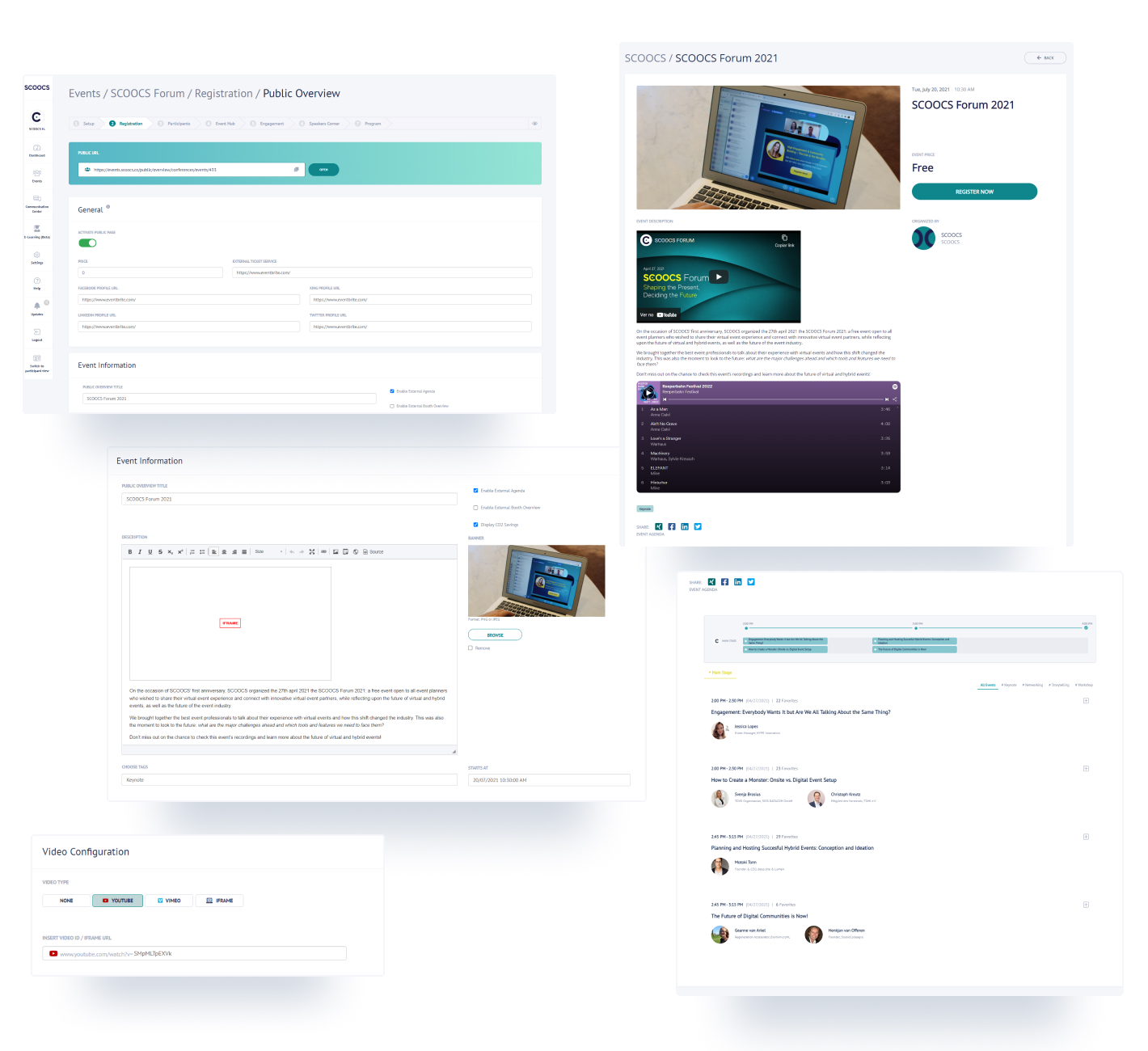 Public Event Page
The attendee learns about your event and can check all the event information: the speakers, the stages and sessions, and other details.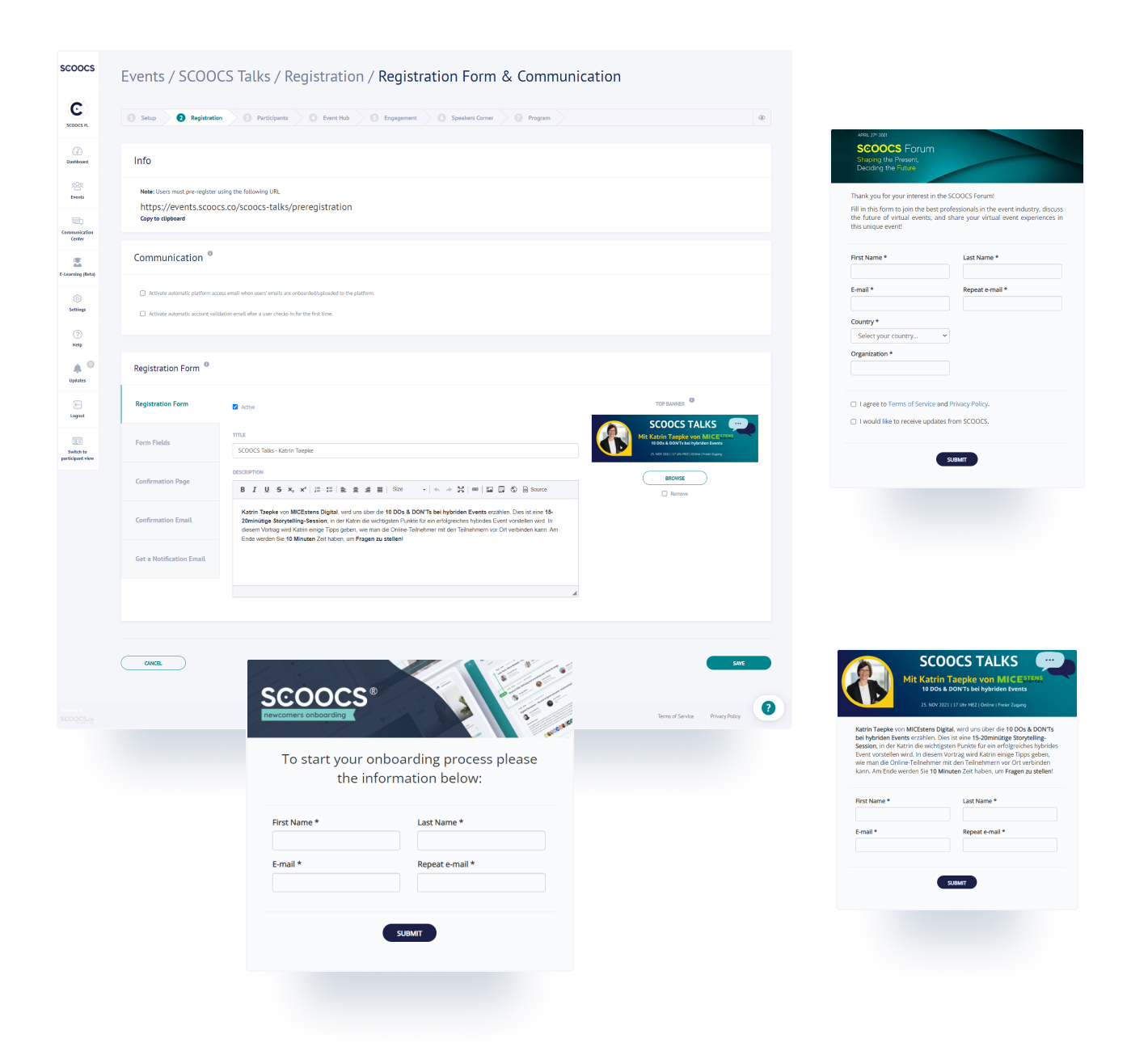 Registration Form
The attendee fills out the registration form and receives an automatic email notification with the next steps.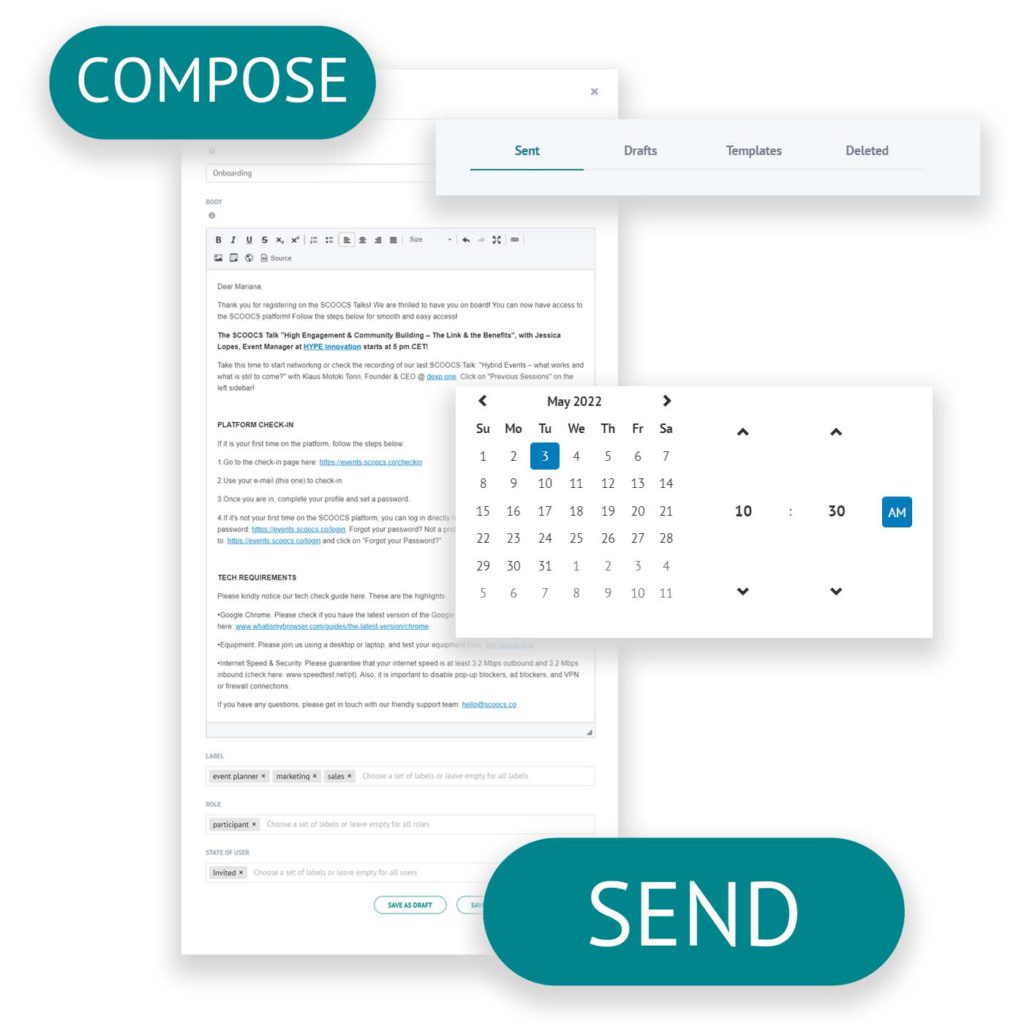 Lead Nurturing
You can send e-mails to your attendee with all the event updates and latest news to increase your attendance rate.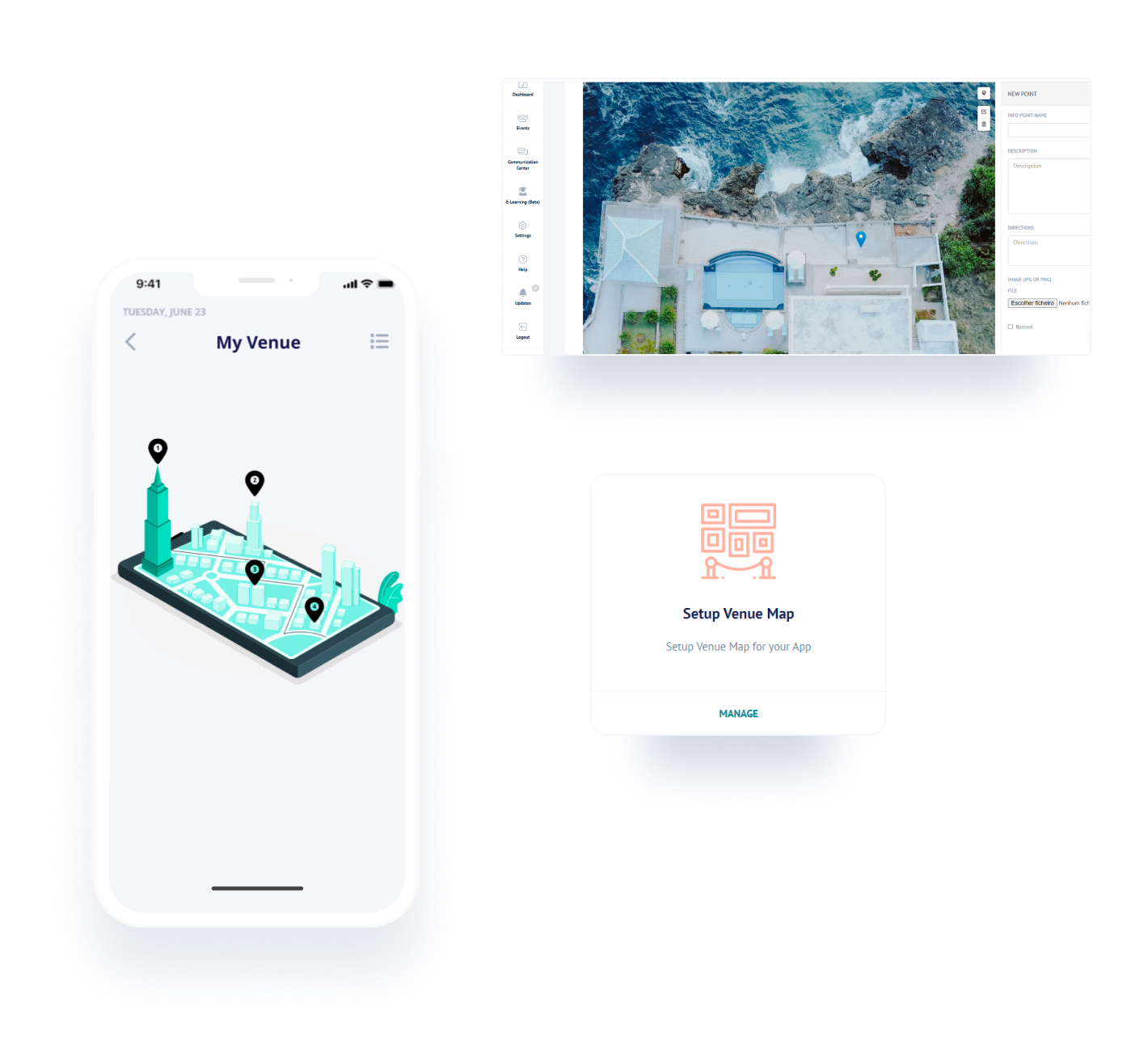 Venue Mapping
The event has started! Your attendee can click on the info points of the venue map to learn more about the different spaces, and check the event agenda on the event mobile app.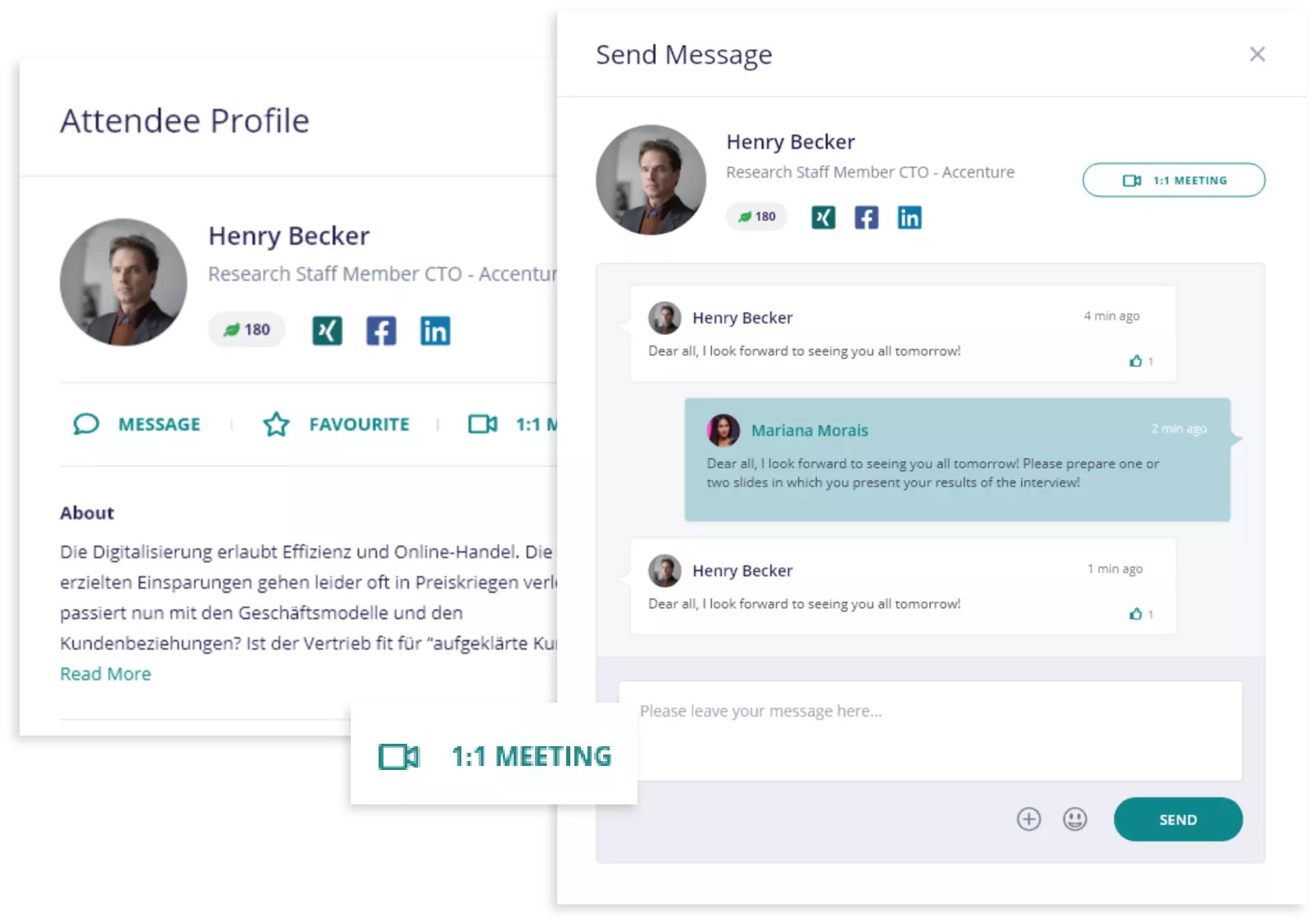 Networking
Meet in person, and continue the conversation online! Or it's also possible to go the other way around: why not make a matchmaking session on the app, and host a meet and greet in person afterward?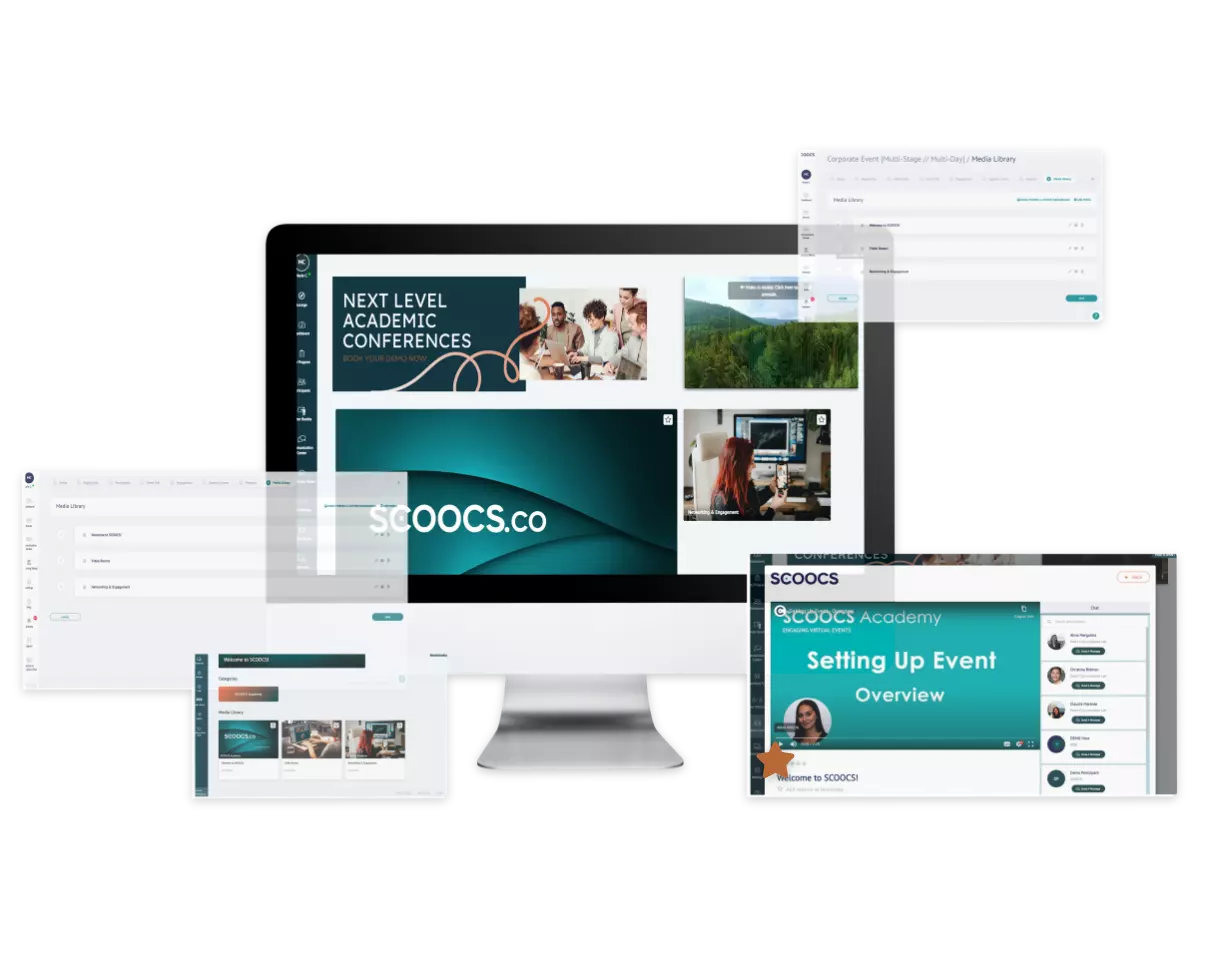 Media Library
Keep all your event content on the media library on-demand, and keep the conversation going!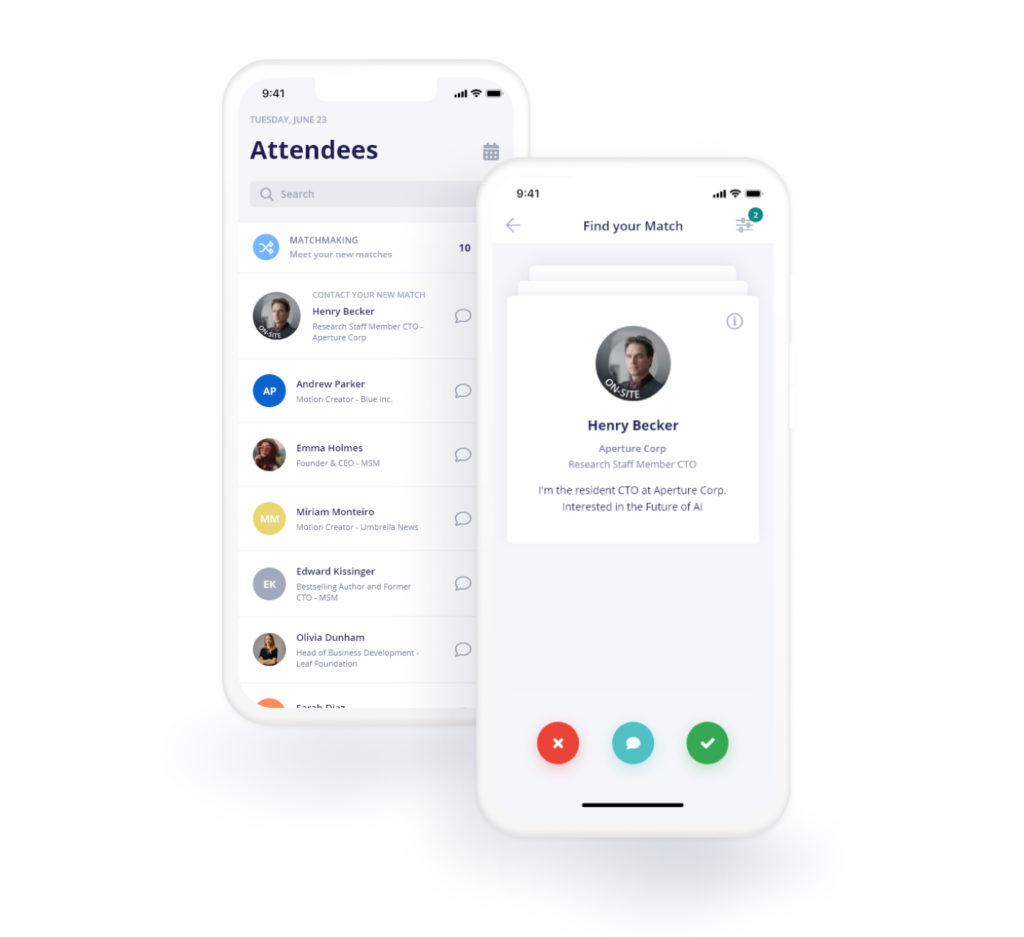 Community
Nurture your community and keep the conversation going on a platform available on all devices!
Do you have questions on how our features will help you to take your hybrid events to the next level? Ask your questions to our team members!
Click on this button to book a demo with a SCOOCS Team member.
Get to know the platform and have your questions answered.