Get exclusive information and the best recommendations from event industry experts!
Get exclusive insights on the event industry!
Access our past SCOOCS Talks recordings, and get the most valuable tips from our partner event planners and technology experts!
With the theme "what are the major challenges ahead and which tools and features do we need to face them?", the SCOOCS Forum 2021 celebrated SCOOCS's first anniversary on the 27th of April 2021.
It was also the occasion for event managers to network and share experiences!
Still wondering why you should choose hybrid events?
Our exclusive e-Book is available now! Discover why hybrid events are a no-brainer!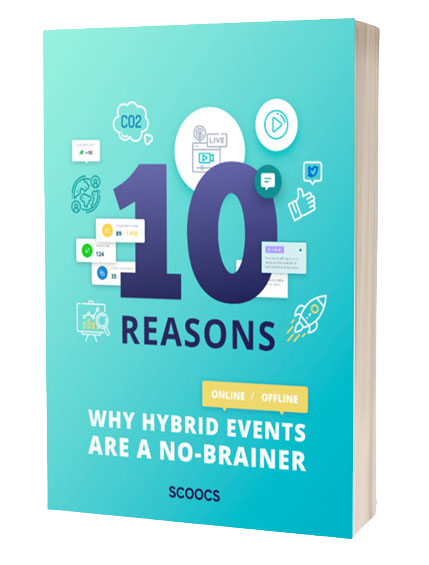 Click on this button to book a demo with a SCOOCS Team member.
Get to know the platform and have your questions answered.