Hybrid Events with SCOOCS
The pandemic caused a major shift in the event industry, and hybrid events are the natural evolution. A blend between in-person and virtual events, hybrid events are now becoming popular. Since the industry was forced to move to virtual events, the audience discovered their benefits, and so did event planners. More flexibility and a backup in case of unpredicted situations, cost management, and the possibility to be more inclusive and reduce the carbon footprint, are some of the advantages that make hybrid events so popular. So what do you need to host a successful hybrid event? Good event planning and the right tools! Discover how SCOOCS can empower you to perform profitable hybrid events.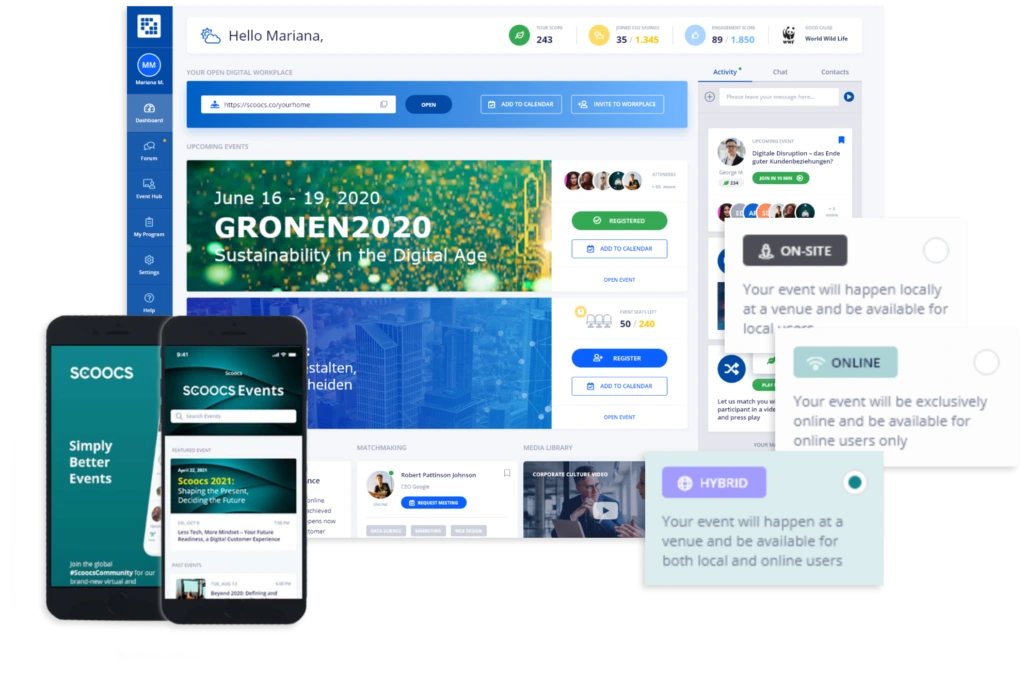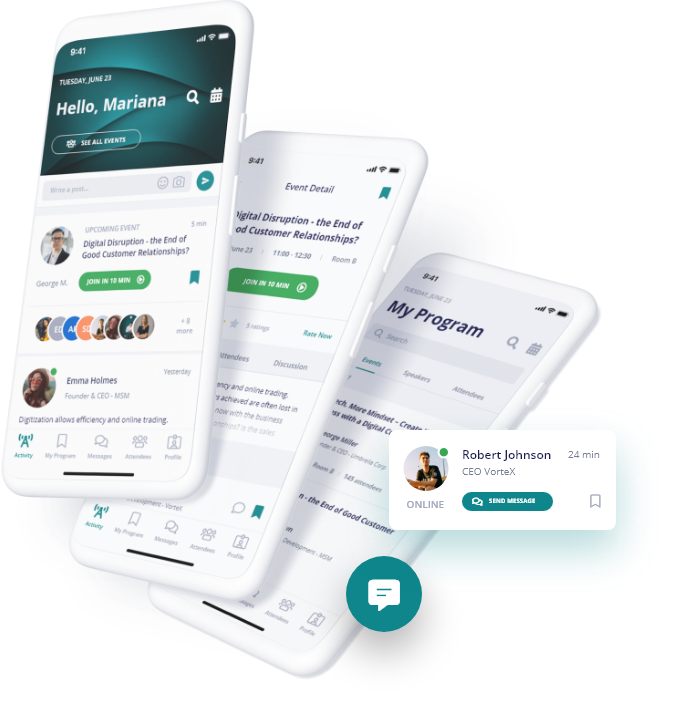 Full power with the mobile event app
Total freedom for your attendees. Unlock the full power of hybrid events. Create a remarkable event experience with the SCOOCS white-label mobile event app.
Features for Hybrid Events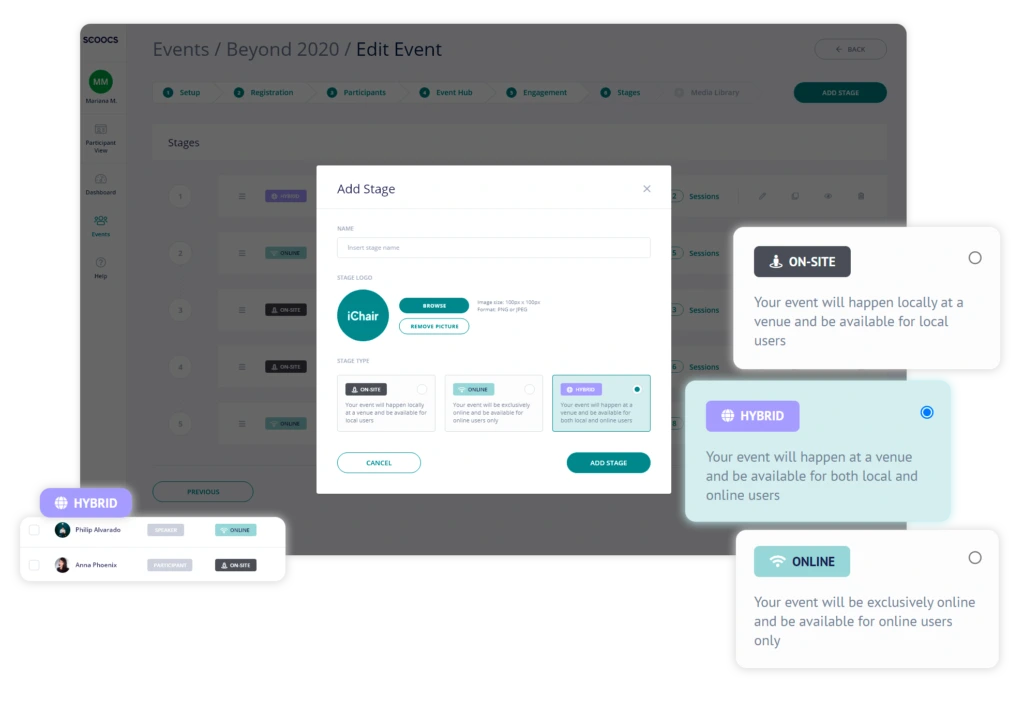 Create your hybrid event agenda overview easily and define your attendees' accesses! You can now specify at different levels, whether your event is online, hybrid, or on-site! These same labels are available to characterize your attendees, designating also the sessions they can attend.
When registering your participants, you can decide what role you want them to have inside the platform. We offer seven different labels for your attendees – Host, Moderator, Speaker, Participant, Sponsor, VIP, and View-Only – all with distinct permissions and privileges.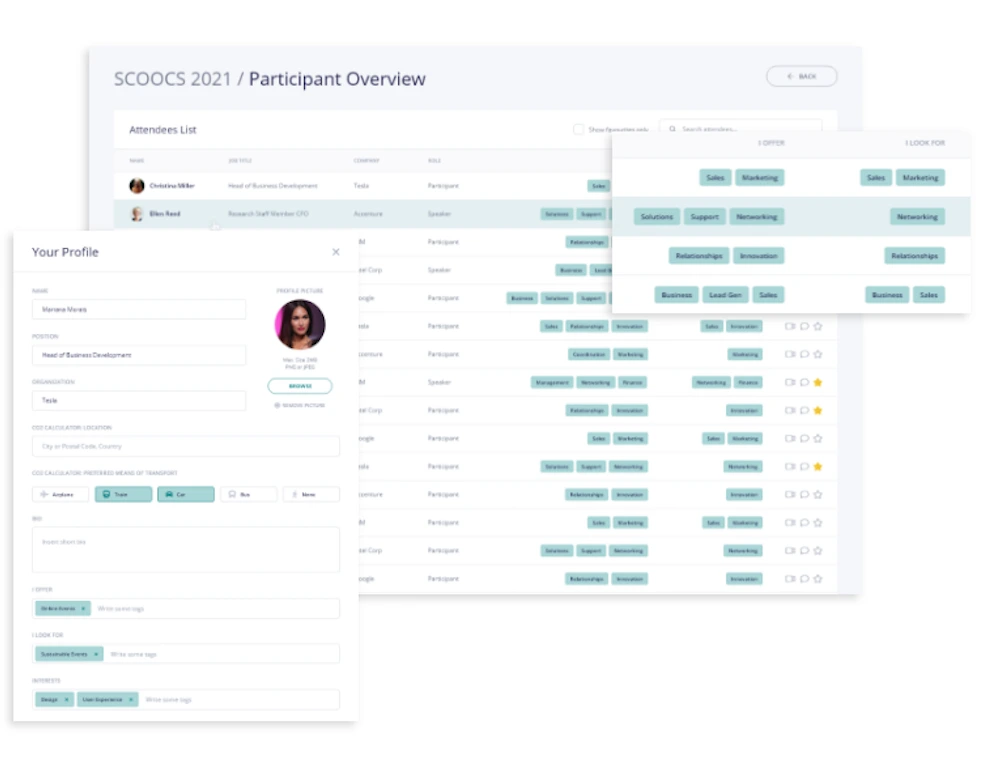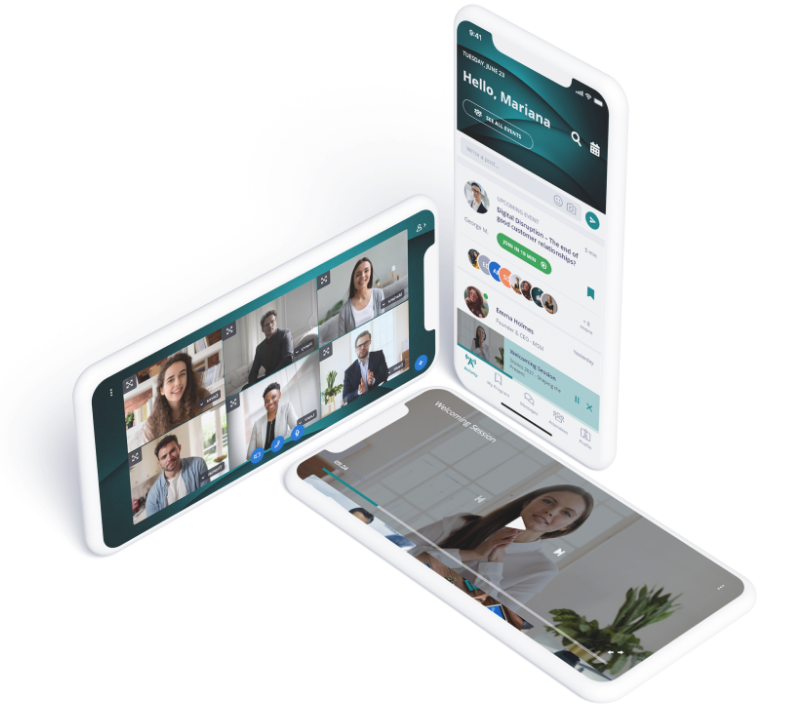 A comprehensive platform designed to facilitate hybrid events, offering a wide range of features including live streaming, virtual networking, and interactive tools to enhance attendee engagement.
"Working with SCOOCS has been a great experience for SIGS DATACOM! Not only did we manage to turn all our events into successful virtual experiences, but we were also able to fully customize each event to fit our target audience and specific needs. SCOOCS is our choice and recommendation for managing and hosting customized, intuitive, and engaging online and hybrid events! "
Your Hybrid Event in 5 Steps
Follow the steps of a hybrid event attendee, and discover how you can use SCOOCS' features to create a consistent experience for your audience.
Setup & Registration
The attendee views the event public page and registers via form. Receive confirmation email with ticket confirmation, event role instructions, and tech requirements.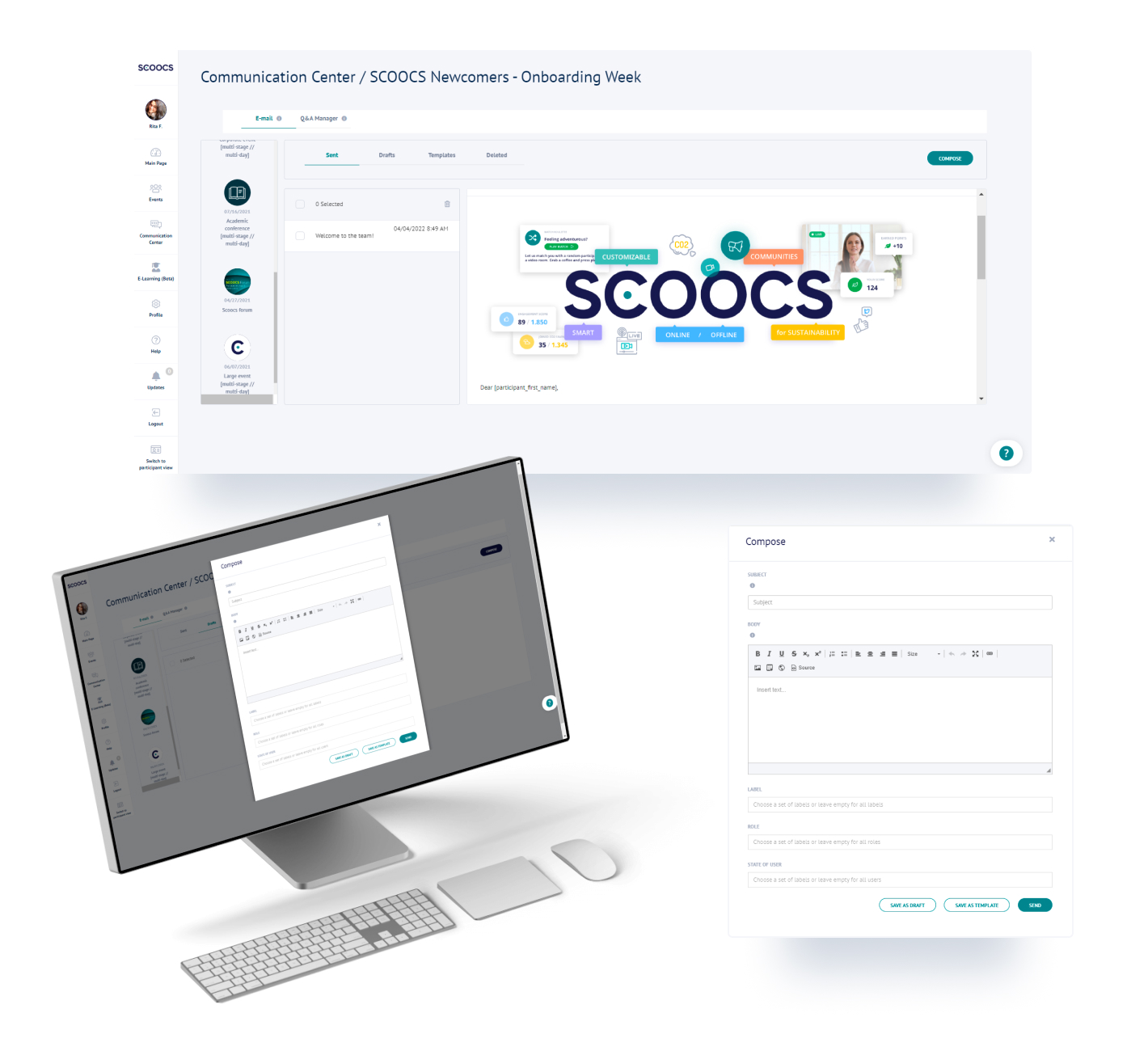 Onboarding
Online The attendee receives an email with the event platform check-in info and tech requirements. On-site The attendee receives an email with the event app check-in info, event venue directions, and tech requirements.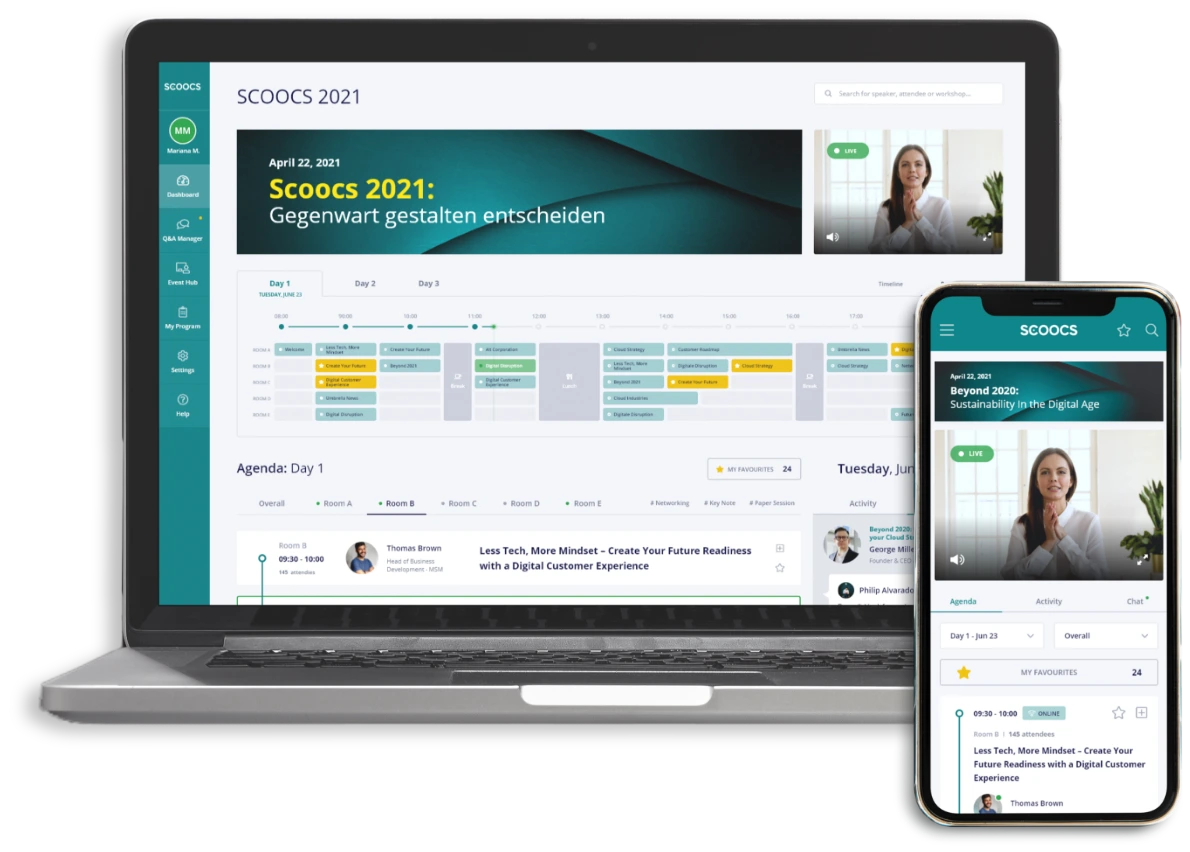 Attending the Event
Personalize agenda, book seats, join online/hybrid sessions, share questions/comments/poll-answers via platform or app, access content on demand via platform or app.
Platform Features:
Agenda
White Label App
Video Rooms & Integrations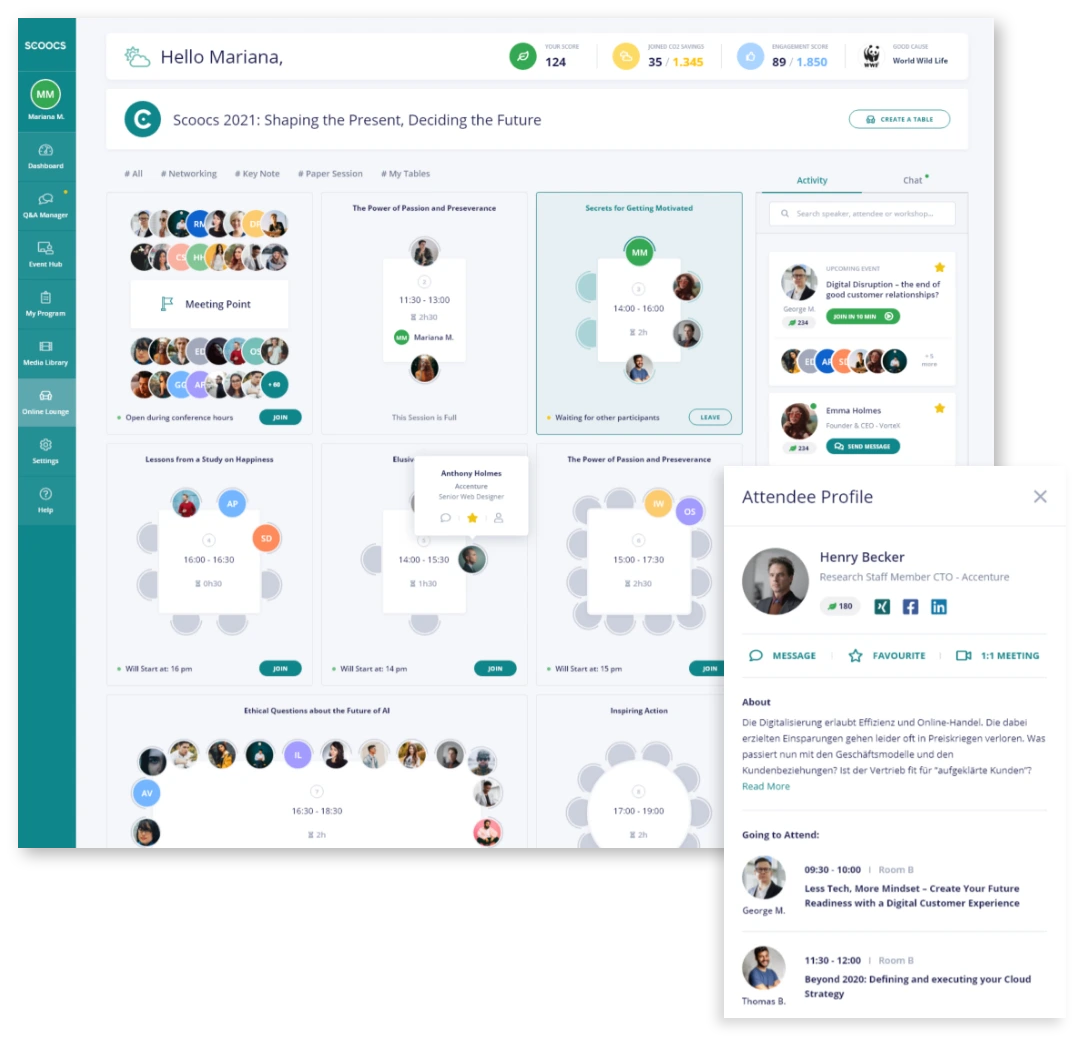 Networking
Join Matchroulette, use 1-1 Matches, send 1-1 messages or video chat, view attendees list, view profiles, schedule online meetings, create/join online/on-site networking tables.
Platform Features:
Matchroulette
1-1 matches
Networking Tables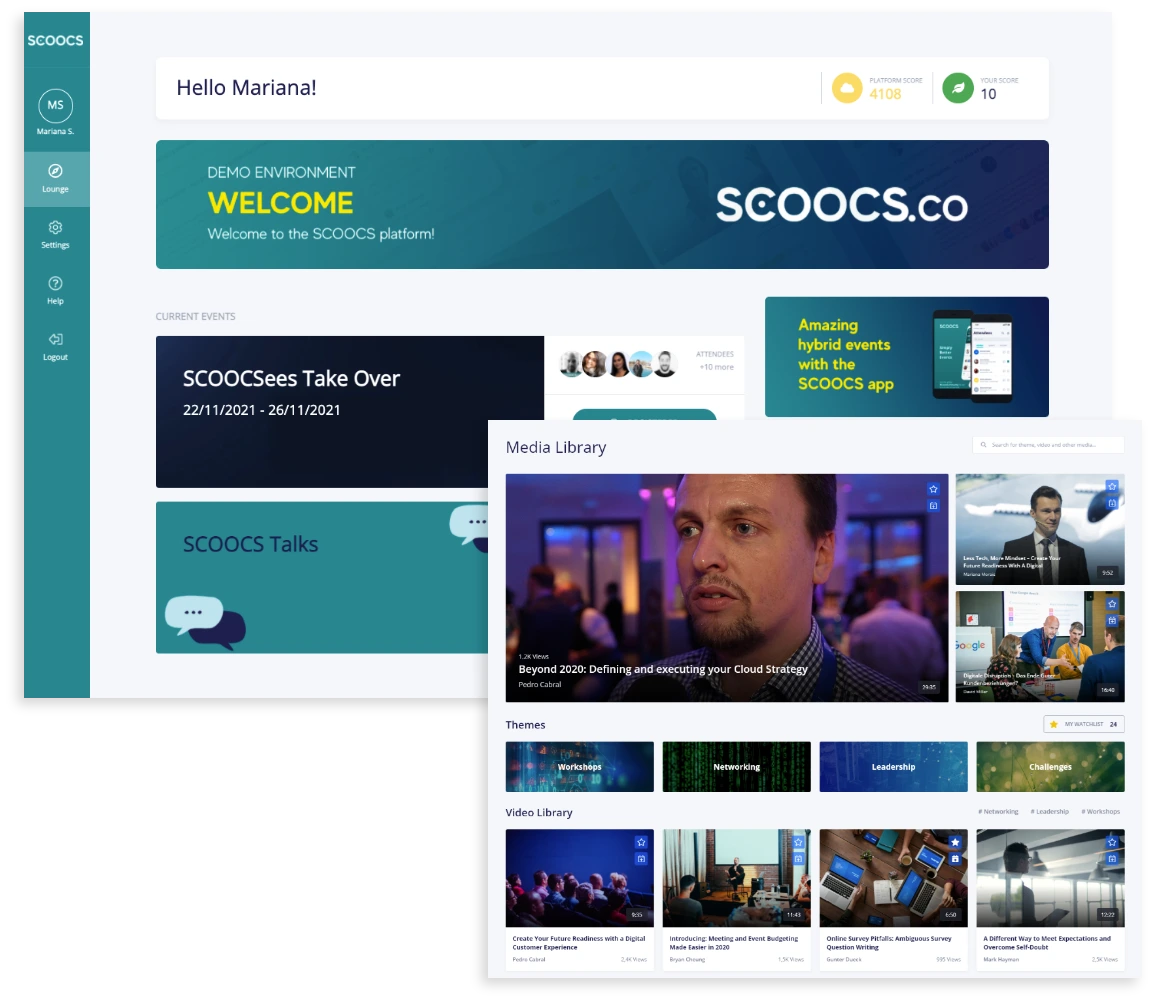 Building a Community
Collect CO2 savings, and engagement points that convert into gift card or prize, register (interest) for next event(s) via platform or app, share feedback.
Platform Features:
Engagement Board
Media Library
Communications Center
CO2 calculator
Do you have questions on how our features will help you to take your hybrid events to the next level? Ask your questions to our team members!
Ways to use SCOOCS Hybrid Events
No matter the format of your hybrid events, we have the solution for you.
Hybrid conferences offer the best of two worlds, enabling to leverage of the advantages of both virtual and in-person events. Give your attendees the freedom of attending from a physical venue, follow everything from their sofas via the platform, or on the go with a first-class white label app.
Turbocharge your hybrid event engagement: use SCOOCS' networking tables to deliver exclusive sponsored content to a limited number of in-person and online attendees. Create unique networking opportunities: let the attendees be randomly assorted with peers with the match roulette. Reward the most engaged attendees: attribute points to different actions on the engagement board. You will see in real-time which are the most engaged users and the saved CO2 emissions. With the right hybrid event tool, your event will be successful.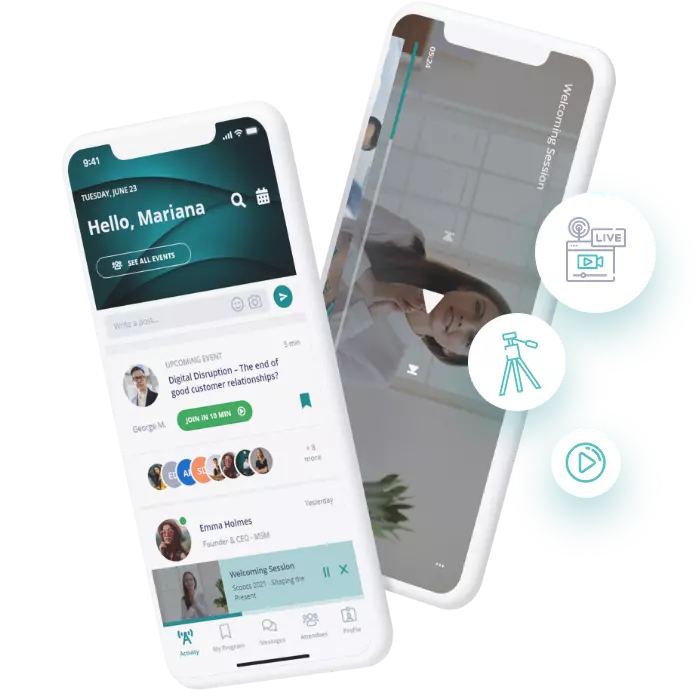 Click on this button to book a demo with a SCOOCS Team member.
Get to know the platform and have your questions answered.