Build your Award-Winning Virtual Academic Poster Presentations
Academic Poster Presentations are a widely-known format for researchers to show their work to their peers. The pandemic has propelled virtual poster booth needs and pushed creativity for building new technological capabilities. Virtual and hybrid academic conferencing opens a new era for inclusiveness and sustainability, as well as a whole new meaning for award-winning poster presentations! With the SCOOCS all-in-one event platform, you can have your sessions, poster sessions, networking tools, and on-demand libraries all in the same place!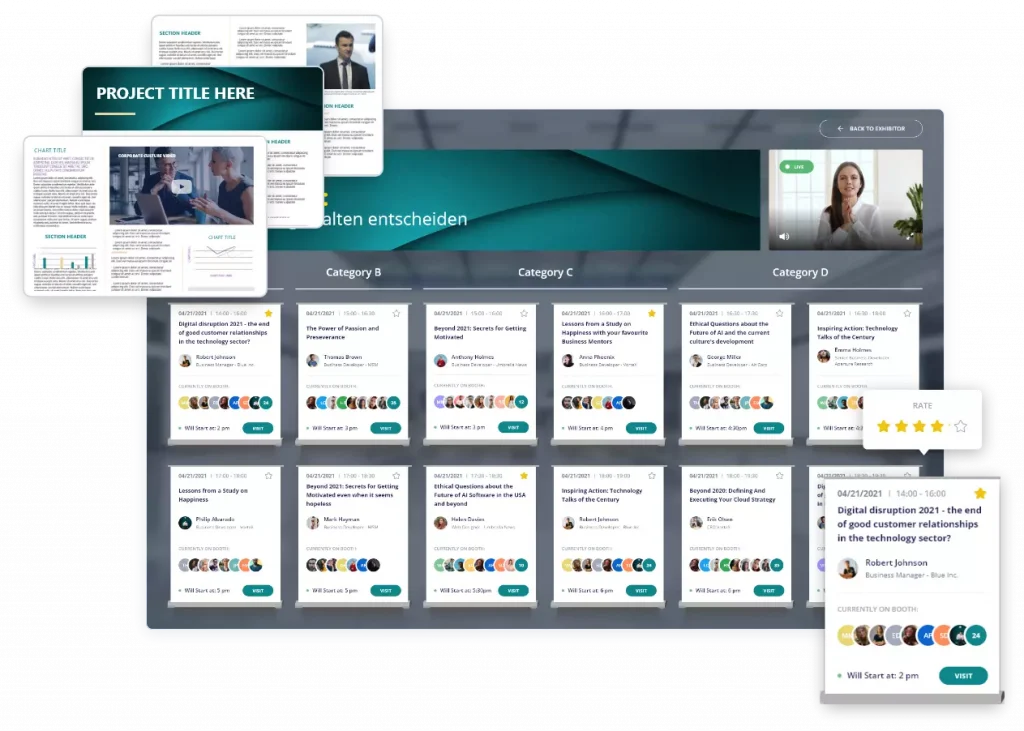 Poster presentations are a big challenge for Scholars: how to resume their research of months on a single poster? The possibility to display content in different formats will help researchers to better showcase their content. Virtual academic poster presentations also help to overcome one of the challenges of physical posters: they can be changed at any time!
"The thought of planning a virtual conference had us all nervous, but with SCOOCS platform and their expert help it was easier than we could have ever imagined. I know our community thanks SCOOCS as well, as we were able to continue the work of top-notch corporate sustainability research because of the SCOOCS platform and support."
Key Features for academic poster presentations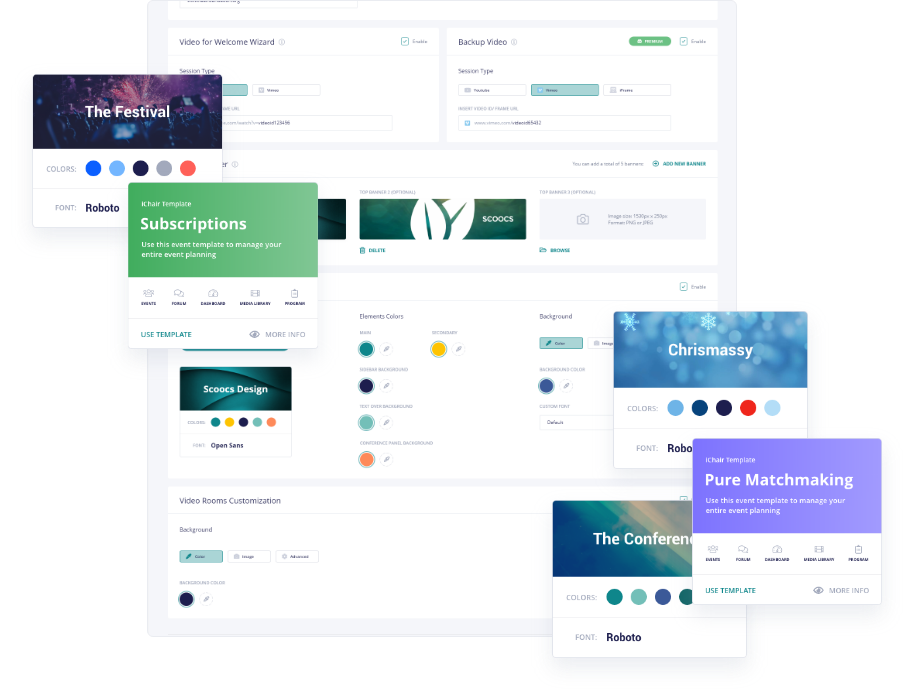 SCOOCS poster booths can be fully customized with text, images, videos, audio, or even an interactive poster booth embeddable via an iFrame.
Each academic poster has an embedded networking table and a private video room where each poster author can present their work to an audience or engage in a group or 1-1 discussion.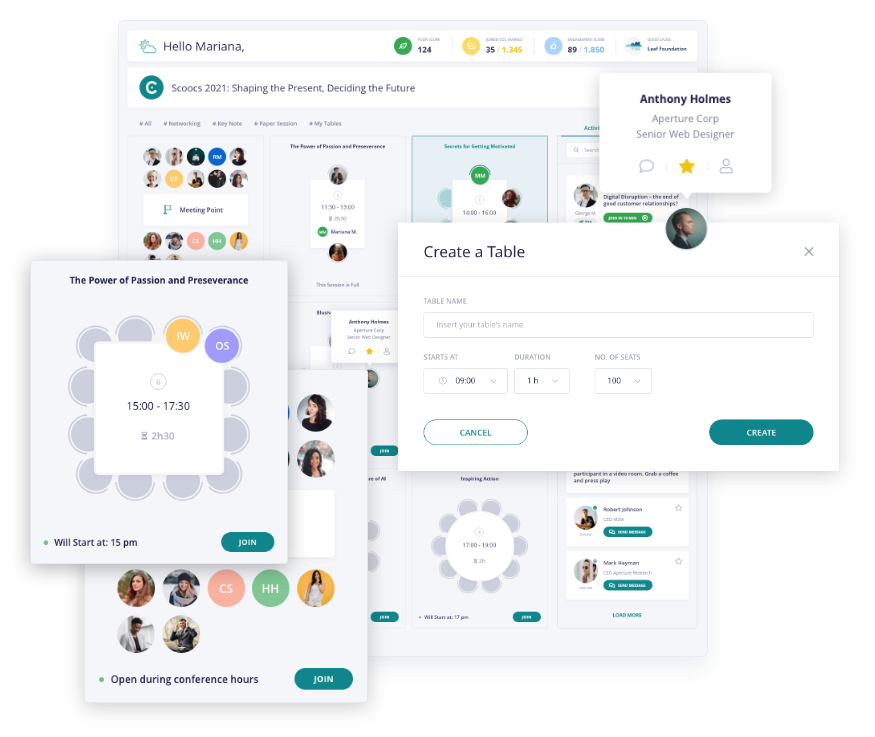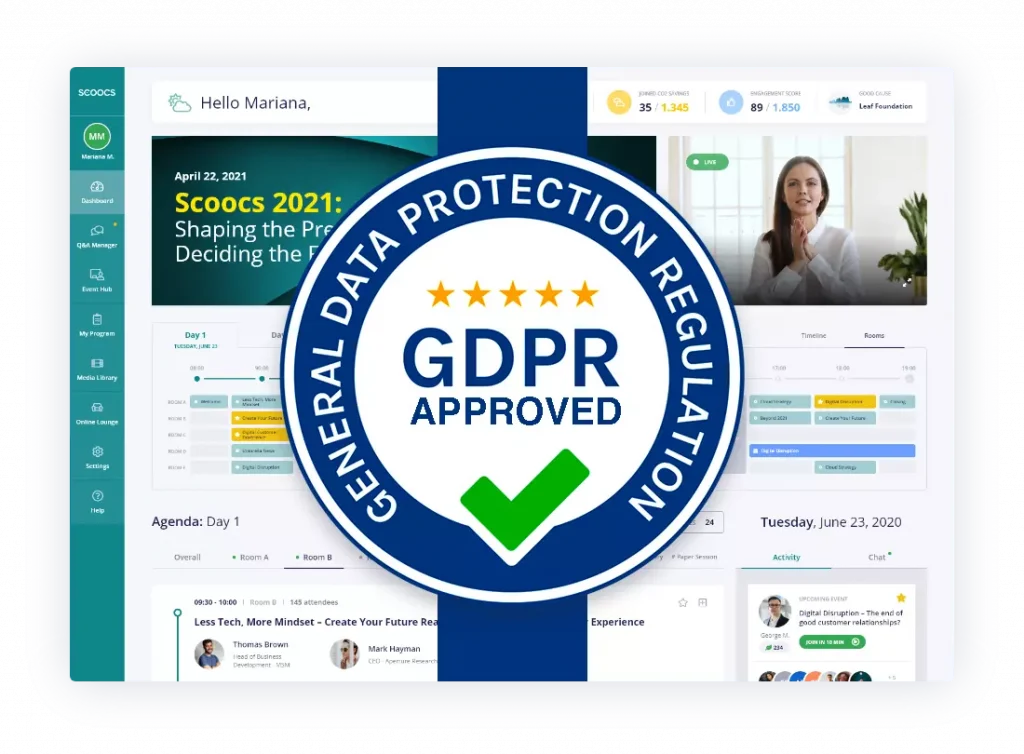 With servers in Germany and enhanced privacy options, your virtual academic poster presentations are 100% GDPR- compliant
Ways to use the SCOOCS for academic events and poster sessions:
Abstract or poster submission
You can easily create an abstract or poster submission and peer review system within your platform. Create an event called "abstract submission" and register your reviewers as event hosts. Build a registration form where applicants can submit their abstracts, pasting the link for their article in the cloud (google, Sharepoint, etc…). Your reviewers can then use the tag system to approve or refuse the abstracts. Once the approval process is done, you just have to define labels for your submissions to send batch emails with the next steps. With this system, you will be able to email your approved or refused speakers all at once.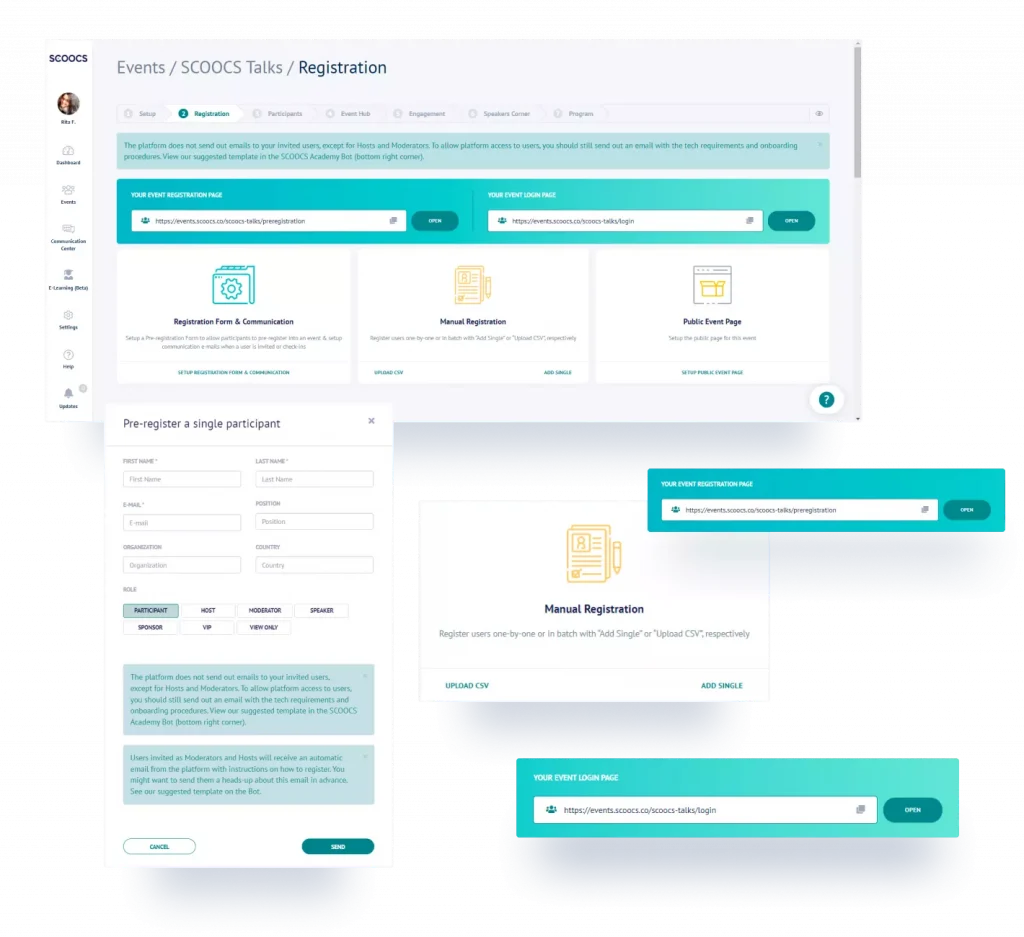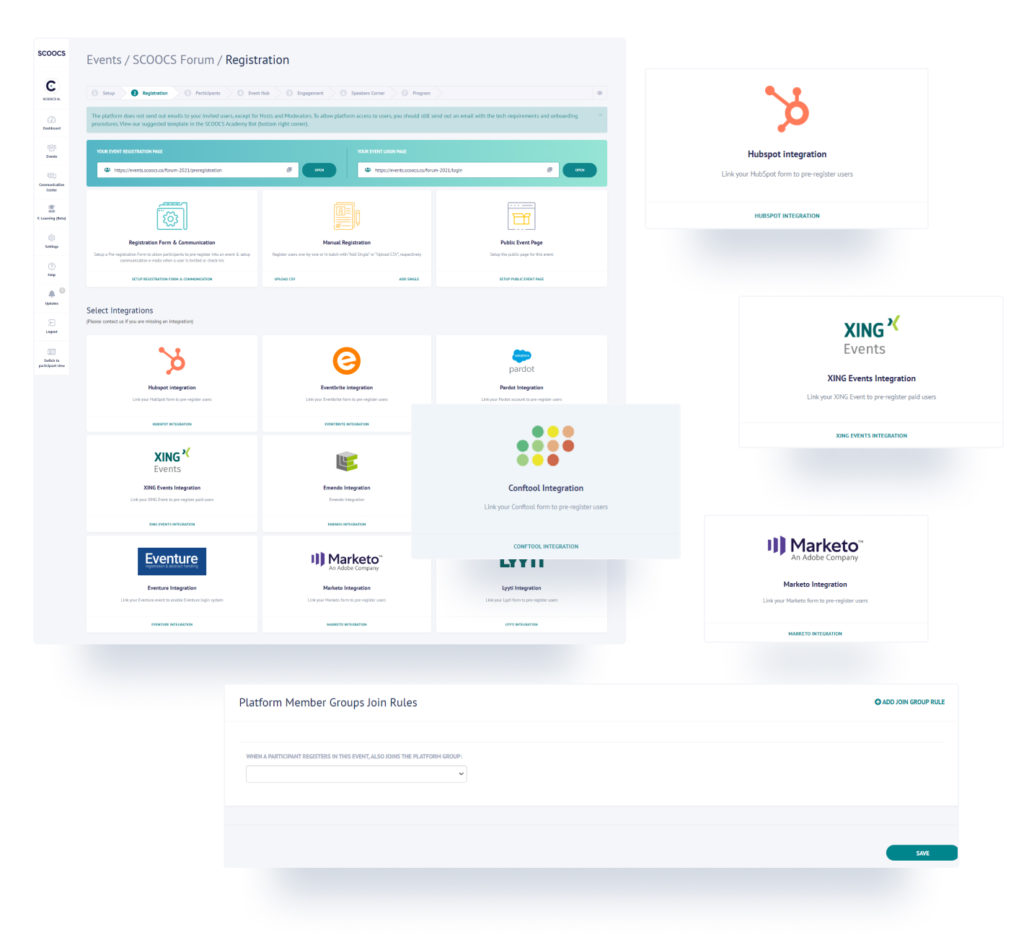 Onboard and register your attendees
It's easy to onboard and register your attendees with SCOOCS onboarding features. Use our builder to create a custom registration form. Once created, the form will be a page of your event, and you can share it via email, social media, or other distribution channels. Participants only have to fill out the form to be registered on the event platform! You can also use the event public page feature to advertise your event agenda and timeline, with a link to the registration form or the payment gateway. If you are using Conftool, Eventure, Emendo, or a CRM such as Hubspot, Marketo, or Pardot, you can use our integrations.
Easy academic poster creation by each researcher
It's easy for each one of the presenters to assemble his own academic poster! As a host, you just have to adjust the permissions to allow your participants to edit and create new poster booths. It will then be possible for your participants to assemble their own booth.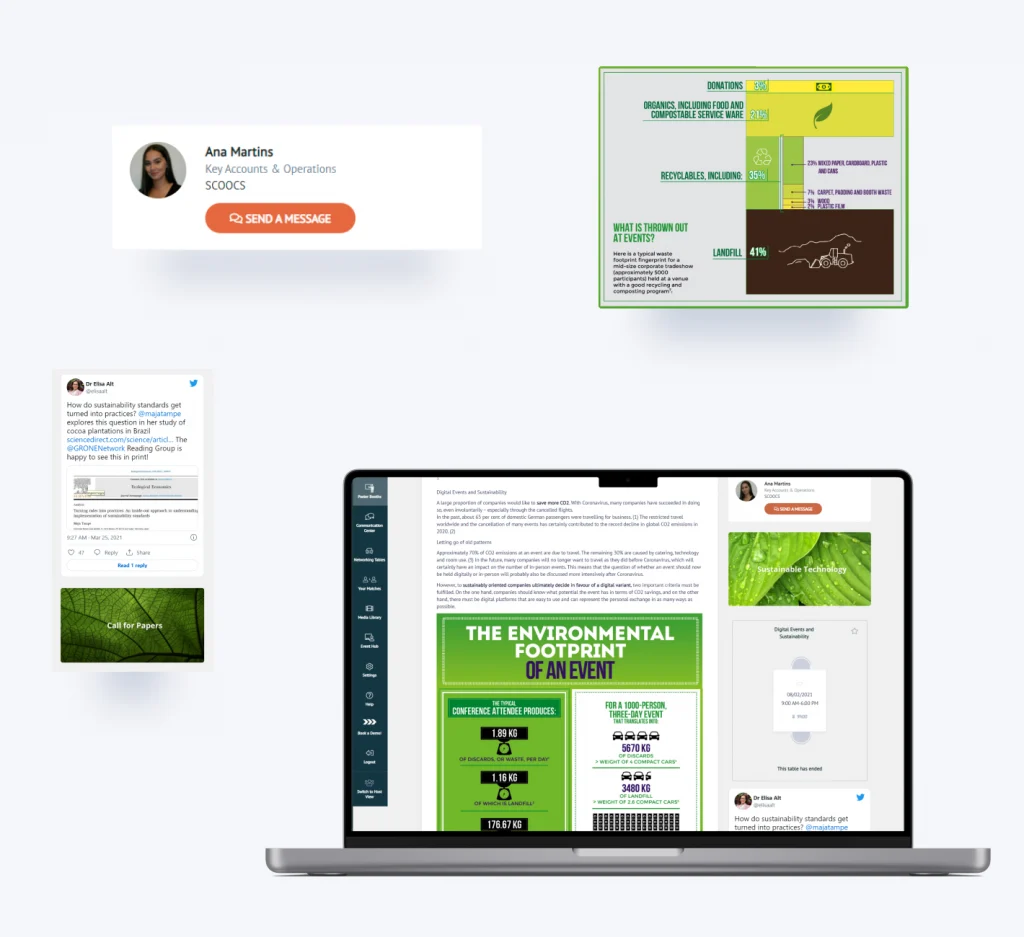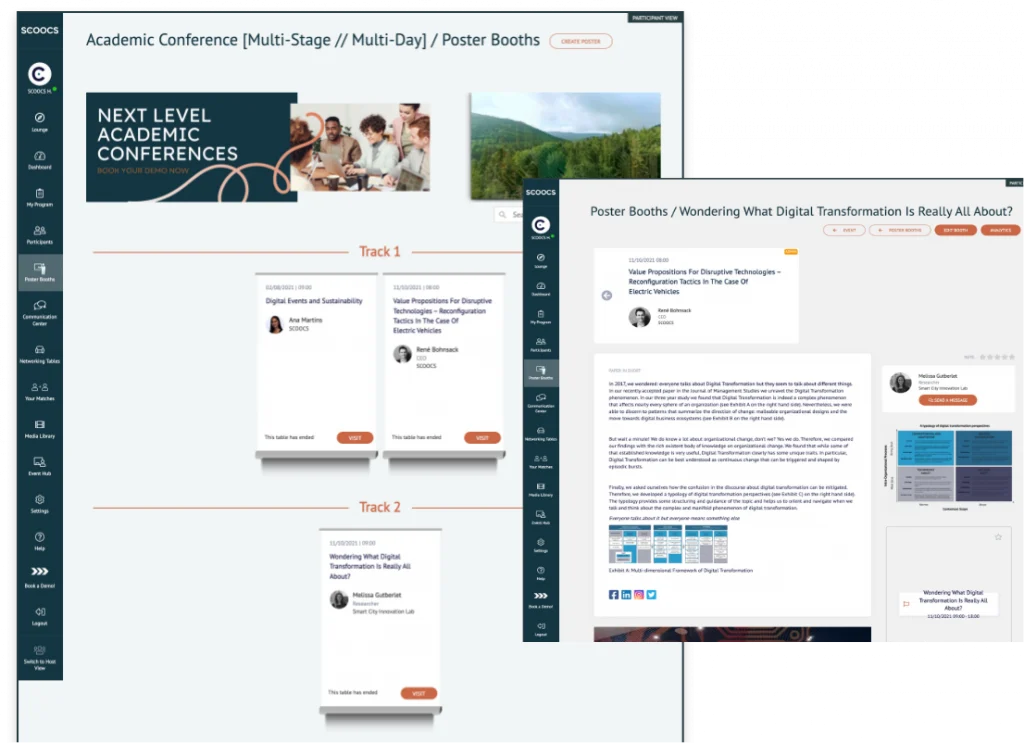 Academic poster booths that stand out!
Make surveys, collect feedback or add an audio presentation to your poster (and much more!). Why not to record an audio presentation of your poster? You can record it with your mobile phone, upload it on Soundcloud, and embed it on your research poster! You can also embed a Surveymonkey or Typeform survey or feedback form. Is it embeddable? You can add it to your presentation!
Each poster booth has the option to have a private meeting room, in the format of a networking table. This video room will always be available for the presenter. He can choose to set up a time for the presentation, or/and always be available to answer the visitors' questions. Visitors can also send a private message to the poster author and invite him for a 1-1 video chat with the click of a button.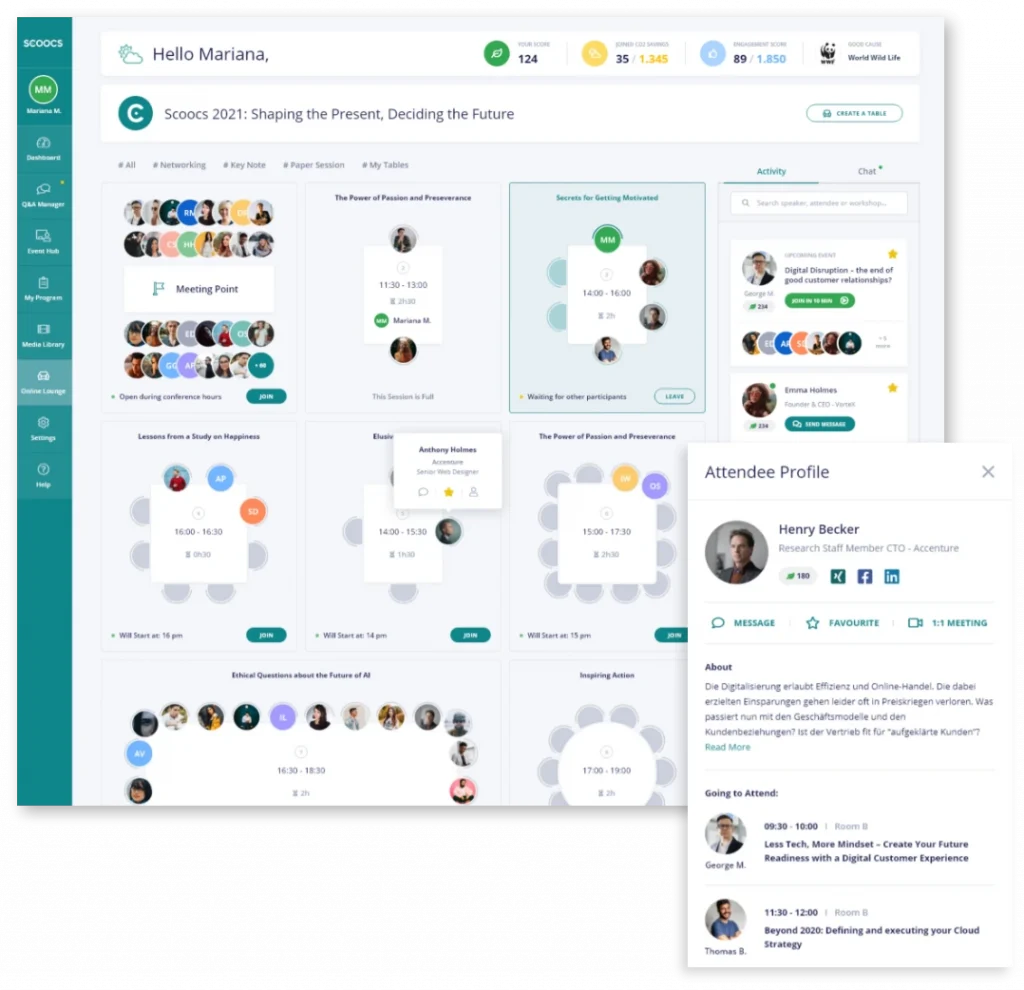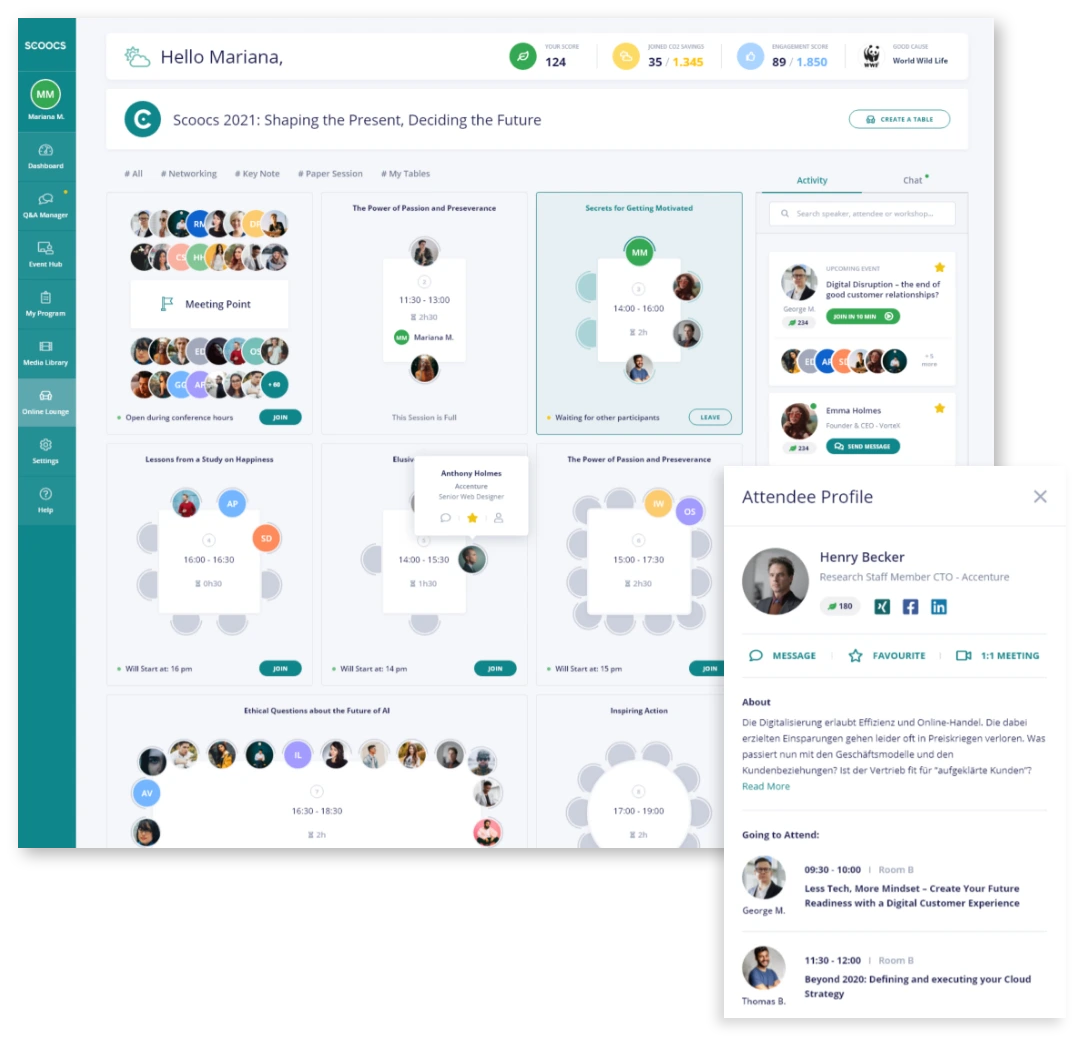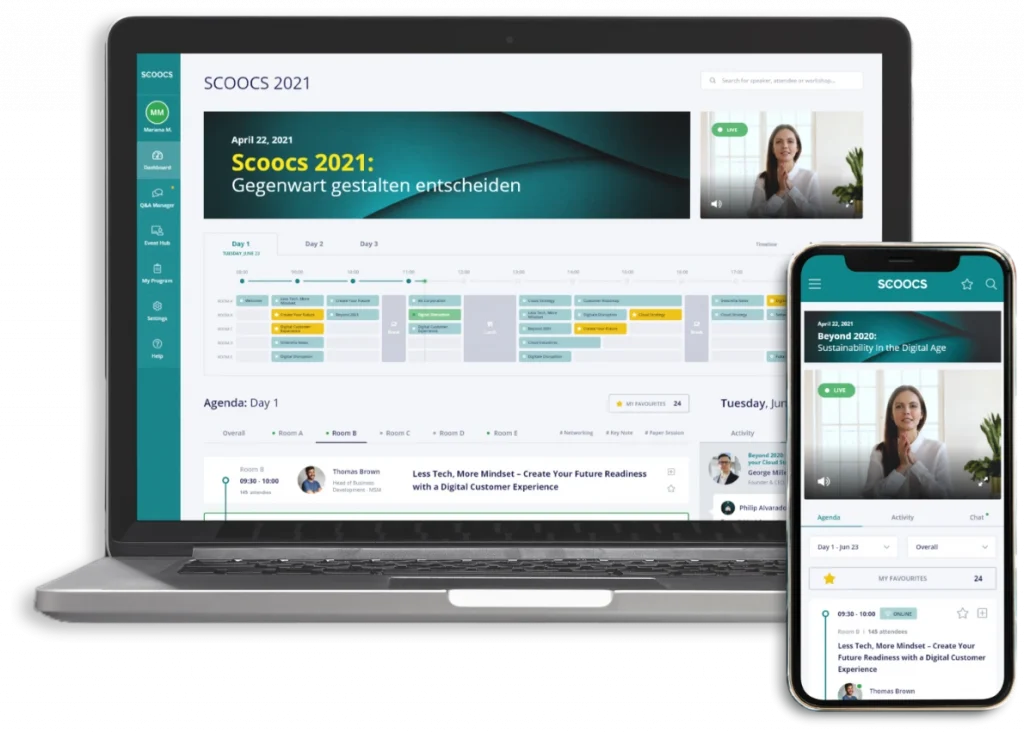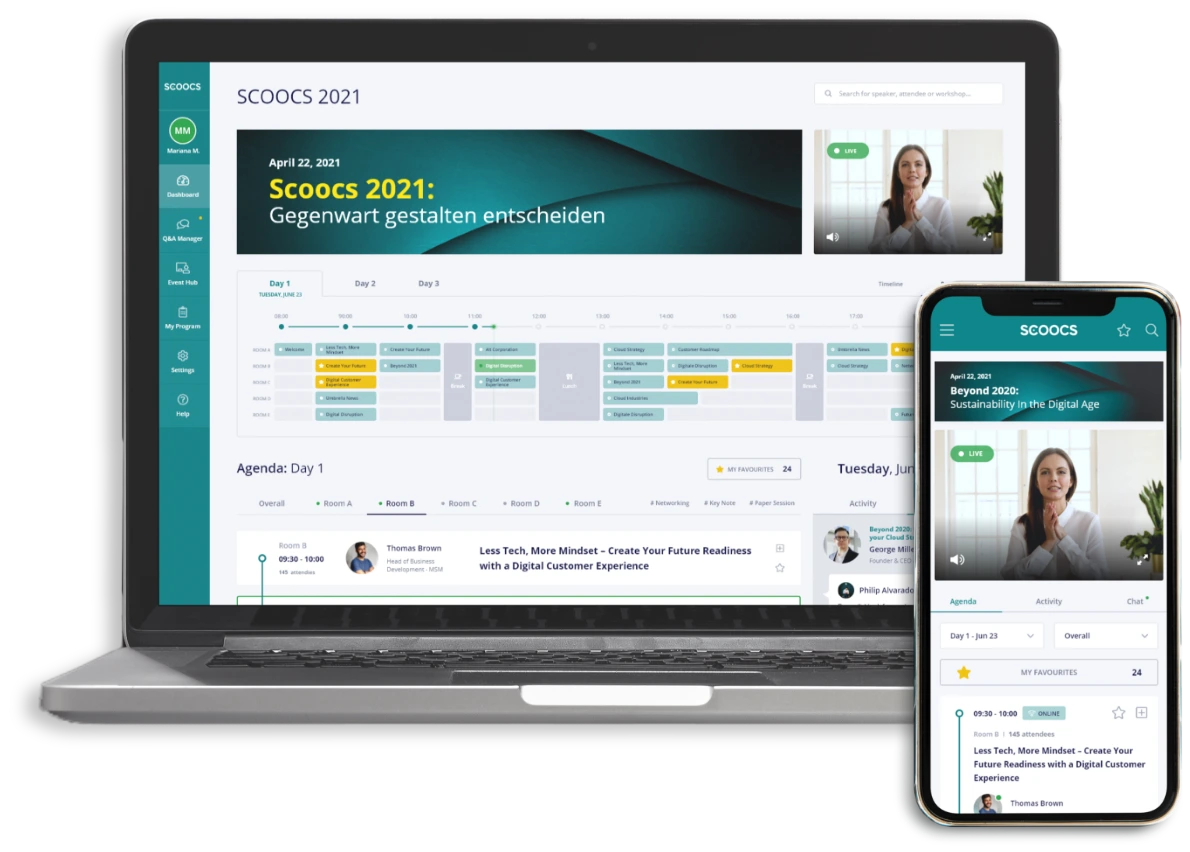 An all-in-one tool for your academic event
Click on this button to book a demo with a SCOOCS Team member.
Get to know the platform and have your questions answered.