Hybrid Event Setup in 5 Steps
When deciding to host a hybrid event, hosts always have quite an endeavour ahead of them. The list of tasks and everything that need to get done is not usually a small one. With this is mind, SCOOCS is always working towards making the event set-up experiencing the best and most intuitive one possible. With this in mind, let us show you a hybrid event setup in five simple steps:
Create Your Event
The very first thing that needs to be done is, of course, creating your event on SCOOCS. By simply clicking on Add new event on the host backend, adding the event name, the starting date and one of the layouts available. And just like that, the first hybrid event setup is done!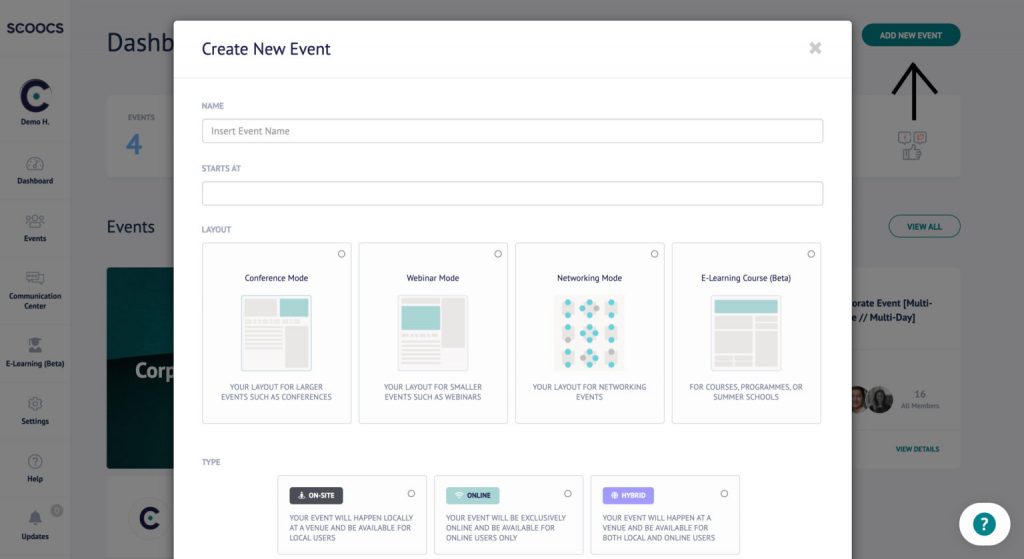 Customize Your Event
Once the event is created, let's make it our own! We can create our own design, of course or, we can choose from one the pre-sets available and with one simple click our event now has colourful and exciting look!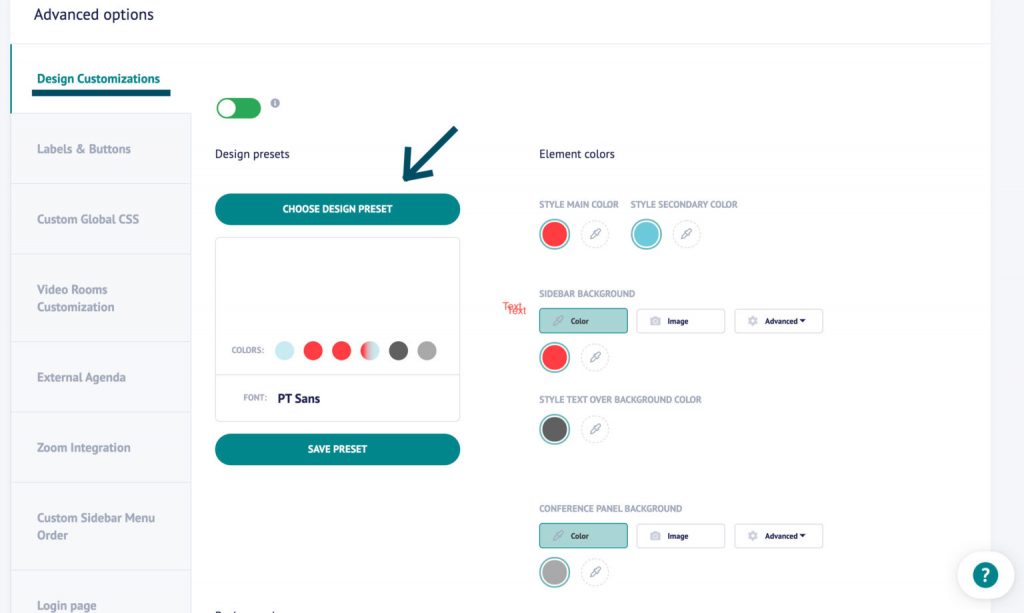 Register Your Participants
No event would be complete with participants to attend it! Now that the event is created and is looking so good, it's time to add them. To do this, event hosts can choose the best option for them by integrating an already in use external registration platform, creating their own registration form or simply uploading a .CSV file with the participants information.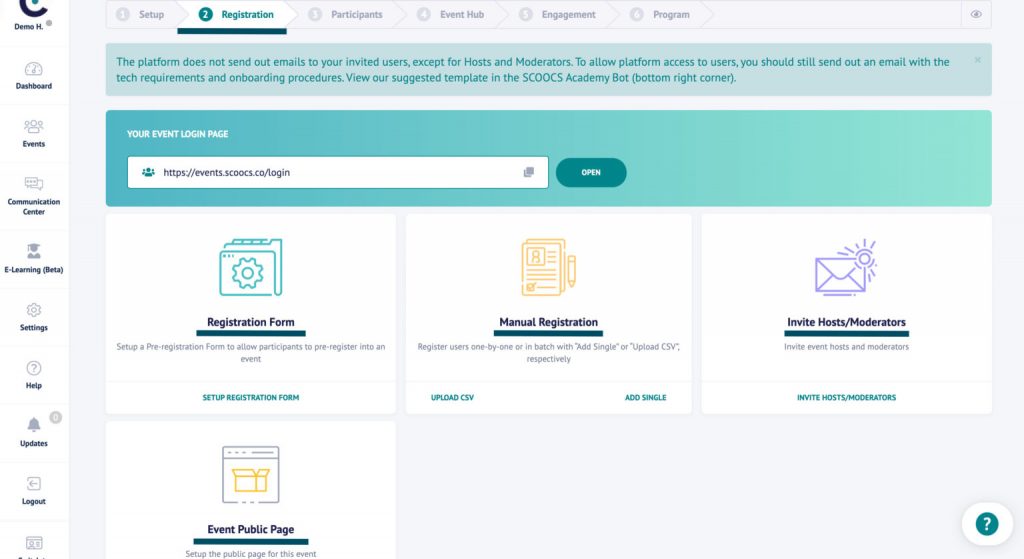 Create Your Program
Now comes the time to create the event's program. This is where hosts decide how and when their sessions will take place. An event can have multiple stages and multiple sessions in each stage. These may be one-to-may sessions, using pre-recorded videos or livestreaming, or many-to-many session inside video rooms.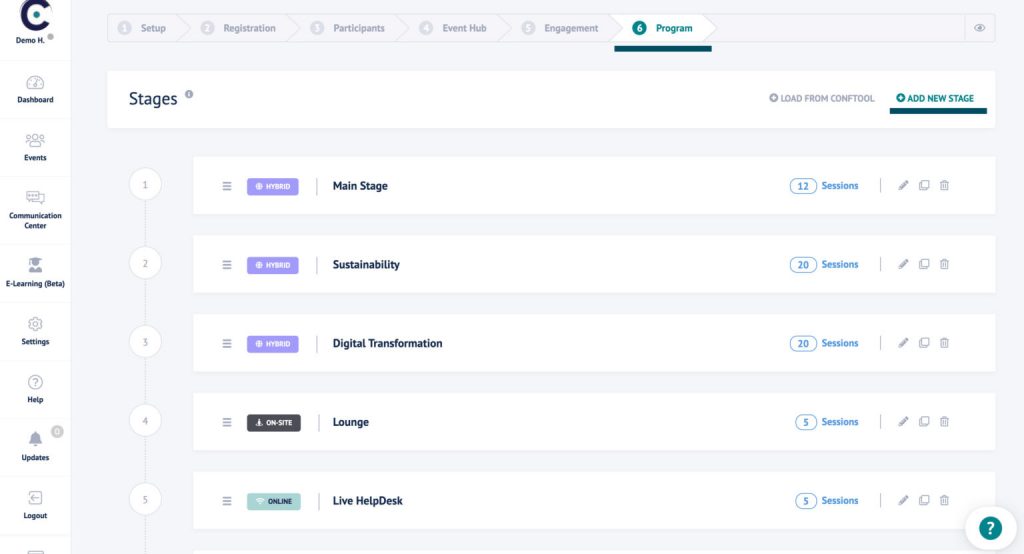 Create Engagement
On an online setting, one of the biggest questions asked is how can event attendees engage with each other? No need to worry about engagement while using SCOOCS! An event can have one or multiple ways for users to engage with one another: by seeing what they have in common with I offer and I look for tags, a matchmaking session or networking tables where users can gather around and discuss any topic together.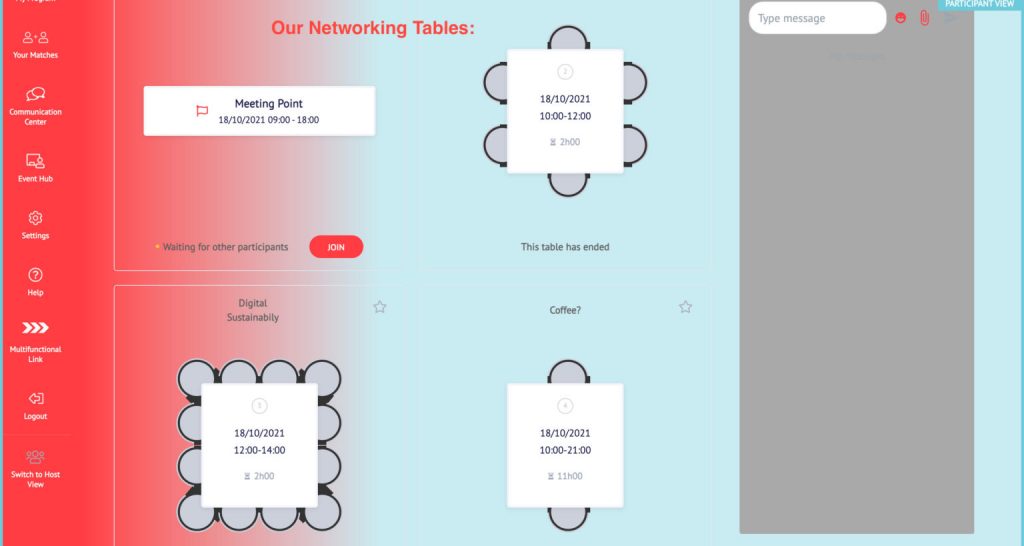 With these 5 simple steps, your Hybrid event setup is complete! After this, just sit back and enjoy your event!