5 out-of-the-box International Women's Day Event Ideas
Get ready to be inspired and take action! In this blog post, we're sharing 5 unique International Women's Day event ideas that will not only celebrate this important day but also spark ideas for how you can celebrate in your own community or company. Each event idea will be highlighted by an exceptional woman who we will honor in this blog post and on social media with the hashtag #WomanCrushWednesday. Join us as we explore these innovative events and the remarkable women behind them.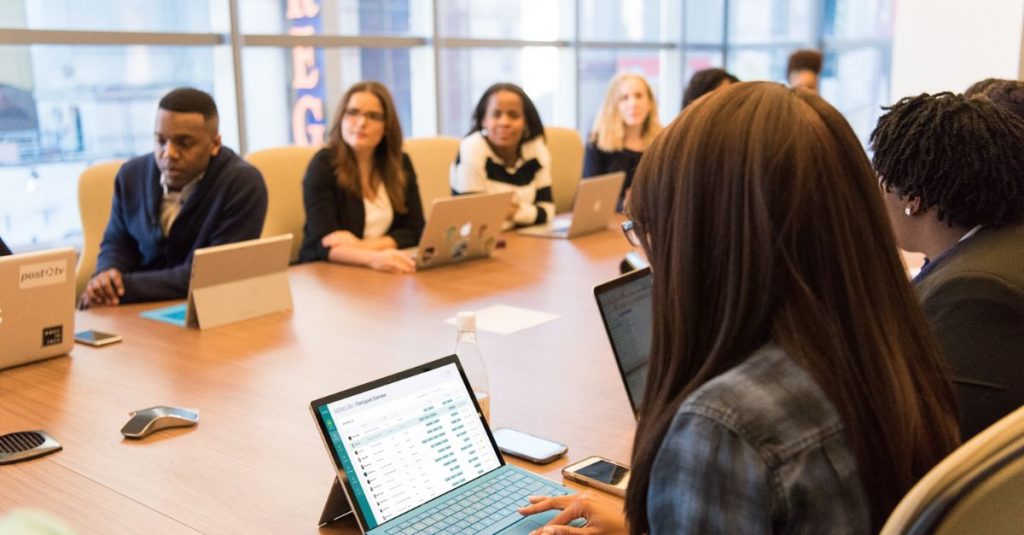 What is the potential impact of organizing an event for International Women's Day?
One of the key benefits of hosting an event to mark International Women's Day is the ability to raise awareness about the importance of gender equality and the ongoing struggles that women face in your industry and company. By shining a spotlight on these issues, you can help to educate your colleagues and stakeholders about the importance of diversity, inclusion, and equal opportunities for all.
One way to do this is by linking your event to the United Nations Sustainable Development Goal (SDG) 5 and the 2030 Agenda goals. These global goals set targets for gender equality and the empowerment of women and girls, and they provide a framework for measuring progress. By linking your event to these goals, you can demonstrate your commitment to making a difference and help to raise awareness about the importance of these issues.
Another way to raise awareness is by gathering a diverse group of people to discuss diversity, inclusion, and equal opportunities in the workplace. This can include men, women, and non-binary people, and it can provide a forum for open and honest conversations about the challenges that different groups face and the steps that can be taken to create a more inclusive and equitable workplace.
As an event planner, linking your event to your company's sustainability efforts is a great way to communicate your commitment to making a difference. By connecting the theme of your event to your company's goals and values, you can help to elevate the debate and inspire others to take action.
5 Inspiring International Women's Day Event Ideas, Formats, and Remarkable Women to Celebrate
We have compiled a list of 5 annual events that commemorate International Women's Day. These events offer various formats such as hackathons, film festivals, and networking events, providing an opportunity to be inspired and motivated to host your own event. Each one of these events is hosted by an incredible woman that we will honor #WomenCrushWednesday style (#WCW). Be sure not to miss your favorites and explore these unique and creative formats.
1- The Empowered Women Film Festival – The Telling
The Telling, a British company, has successfully combined theater and music in their productions. Their unique blend of medieval and renaissance music and theater is now available online. To celebrate International Women's Day, The Telling is releasing film adaptations of their Empowered Women Trilogy concertplays. Don't miss this opportunity to be inspired. And why not consider organizing a cultural event in your own company?
Our #WCW– Clare Norburn – Playwright, Producer at The Telling creative team
Clare Norburn is a singer, playwright and producer, who has developed a new genre of concertplays. With her medieval group The Telling, her Empowered Women trilogy has had 22 performances and two of the concertplays were filmed during lockdown. She also co-founded Brighton Early Music Festival and currently is the Artistic Director of Stroud Green Festival. Additionally, she works as a freelance arts fundraiser.
2- Hackherton – TH.0
The "hackerton" is an annual virtual hackathon hosted by TH.0 that focuses on gender equality and is held in celebration of International Women's Day. The event addresses major challenges in education, community, industry and open innovation. The hackathon is open to all and promotes diversity. Don't miss this opportunity to participate in this unique event.
Our #WCW– Sarah Landry – TH.0 Founder and CEO
Sarah, the founder and CEO of TH.0, is actively working to promote innovation and contribute to the achievement of the Sustainable Development Goals. With TH.0, she hosts more than 19 hackathons per year, all with a focus on promoting sustainable development. Sarah was also a keynote speaker for the 2022 edition of International Women's Day, with the theme "Greatness has no Gender."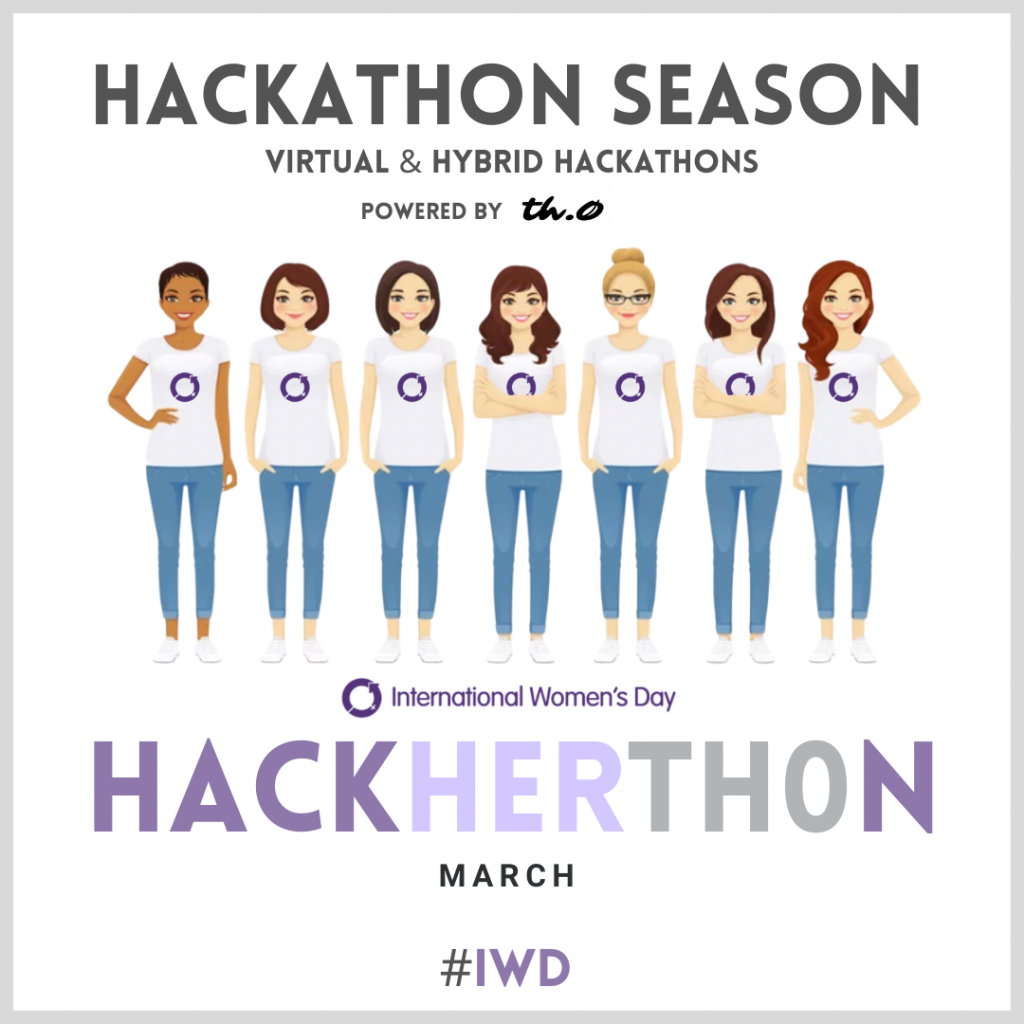 3- Women in Tech Talk – 3 Sided Cube
3 Sided Cube is a tech company that develops digital products and solutions to address global challenges and support the 2030 agenda. They also host events focusing on tech for good and women in tech. Don't miss their upcoming virtual talk!
Our #WCW– Sophia "Puff" Story – 3 Sided Cube Co-Founder
With a solid background as an account manager in advertising agencies, Sophia is the 3 Sided Cube Co-Founder, where she is "helping businesses and organizations around the globe save the world one app at a time."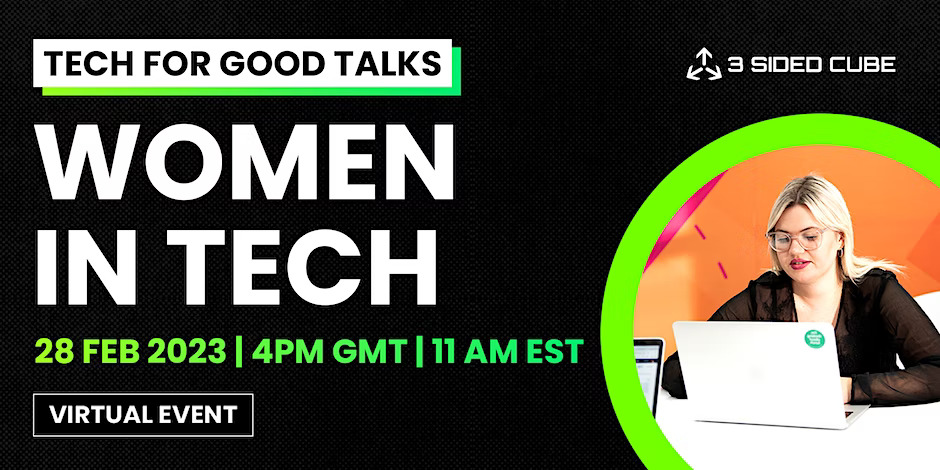 4- Networking Events – Women in Business Network
The Women in Business Network (WIBN) is a UK-based membership organization for businesswomen who own small and medium-sized enterprises, are self-employed, or provide professional services to small businesses. WIBN's mission is to foster a community of businesswomen who can develop strong connections with one another. Members can benefit from referring each other's businesses, providing mutual support, collaborating, and more.
In addition to its local meetings, the Women in Business Network (WIBN) also host a variety of online group meetings each month, year-round. If you are a female businesswoman seeking networking opportunities, WIBN could be the perfect community for you.
Our #WCW– Helen Fletcher – Director of the Women in Business Network
As the Director of the Women in Business Network (WIBN), Helen Fletcher brings a wealth of experience to the role. Her background includes extensive experience as a marketing director, small business owner, and freelancer. This gives her a deep understanding of the challenges and opportunities that come with each of these roles to help other women to overcome them.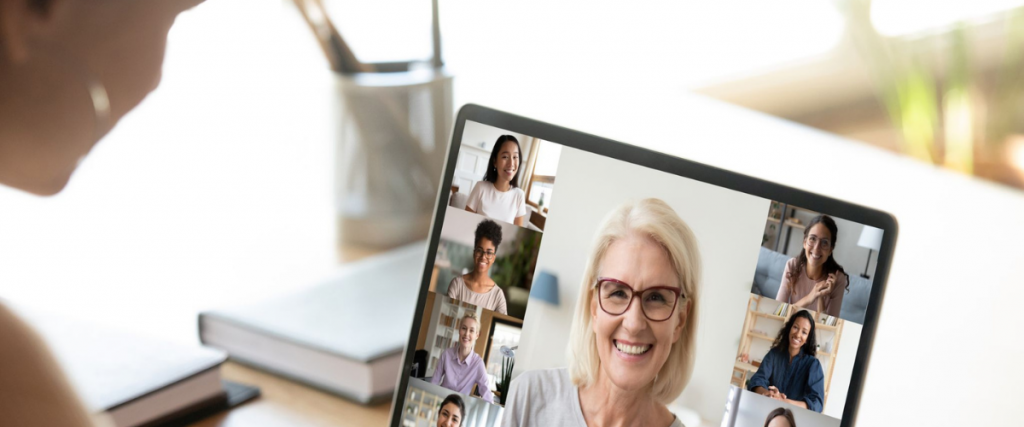 5- Women In Innovation – HYPE Innovation
HYPE Innovation hosts the Women in Innovation conference annually. The event brings together women from various industries and backgrounds to discuss their experiences as women in male-dominated fields. Past themes include "technology and purpose," "leadership and culture," and "complex network innovation." This event features keynote speakers, networking opportunities, and a series of interviews to promote ongoing discussions and empowerment throughout the year.
Our #WCW– Sandra Fernholz – Head of Social Impact and Sustainability at HYPE Innovation
Sandra Fernholz is the Head of Social Impact and Sustainability at HYPE Innovation. She is dedicated to promoting the triple bottom line of people, planet, and profit in her work with clients to innovate. She has been working with organizations worldwide on innovation management for the past 6 years. She is the co-founder of the Women in Innovation Initiative.
If you're interested in learning more about the 2022 Women in Innovation event, you can find more information about this edition here. If you are looking for more event inspiration, click on the button below to discover our 9 event ideas to build purpose-driven remote teams.